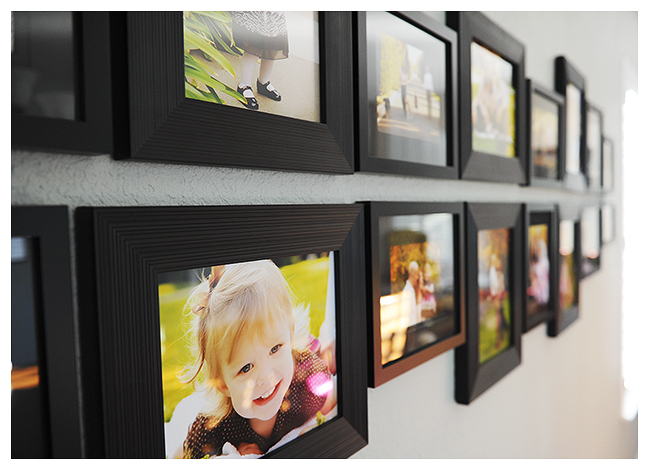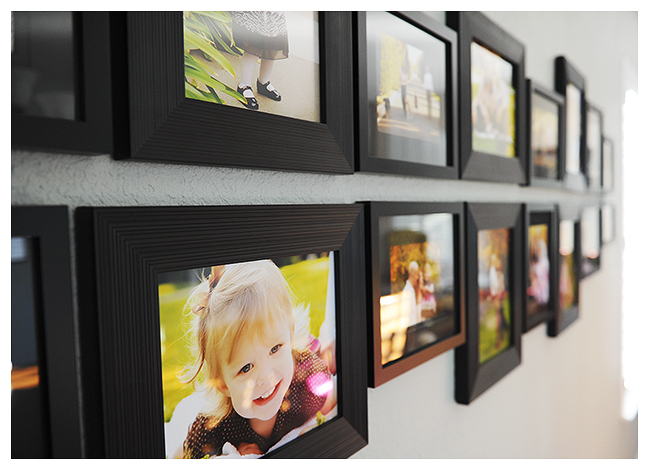 With the grace of technology, people can click a lot of photos to create memories. Old Photos refresh old memories and we like to preserve them. So why not use a few easy and fabulous ways to display them in your house.
Decide the place and idea where you want to display the photos. Plan a theme, color and concept how you will display them. Pick the part of the house which will be seen from everywhere. As per every individual, these display ideas can be bright, funny, modern and bold. One can experiment with colors and textures to display photos. Figure out the place and the room where the photos will be displayed.
Let us have a look at  some of  the ways to display your snaps
Experiment with different shapes and sizes.  Make a do it yourself photo cubes and you can put it into a vase which can be displayed in the living room. Or these small photo cubes can be displayed in a transparent glass bowl to make it visible to everyone.
A wall in the living room can be painted like a window and some wooden hinges can be attached to get the effect and the photos can be displayed there. They can be pasted in any way on that portion of the wall as per every individual's creativity. Black and White photos can go well with the dark color wall and white walls will go well with colored photos. Furthermore, textured walls will look great with this concept of photos. A little motivation and trial and error will help you in displaying your finest memories.
Children have alphabets in their toys or some wooden blocks can be arranged. These wooden blocks can be painted with some alphabets on them. A cut can be made in the middle portion of the block so that a photo can be easily fit in it. A small magnet on the block can make a great fridge magnet or can be placed on the wall of the living room.
Live those special memories again by remembering them and seeing them on your bedroom wall every day. The picture of your child can be mounted on the wall with a wall clock beneath it which shows the birth time of your baby. This will help you remember the time of birth of your baby and you can see the picture everyday living those special memories.
Jam or Pickle jars can be washed when the jam or pickle is finished and the clean glass jar can be used as a glass jar picture frame. This look can be created by colored or black and white pictures pasting inside the jar. The mouth of the jar can be covered with a colored cloth or anything you wish like flowers, hearts and many other creative things. Don't put the lid of the jar and keep it in the living room, stairs or the bedroom.
These ideas can help display the fine memories of the past with some modern touch and will add a lot of color, character and look in the house. Mix and match ideas, different color patterns and textures can be mixed together for greater effect. So, be creative and find out how you can display photos to get the best effect.
Related posts