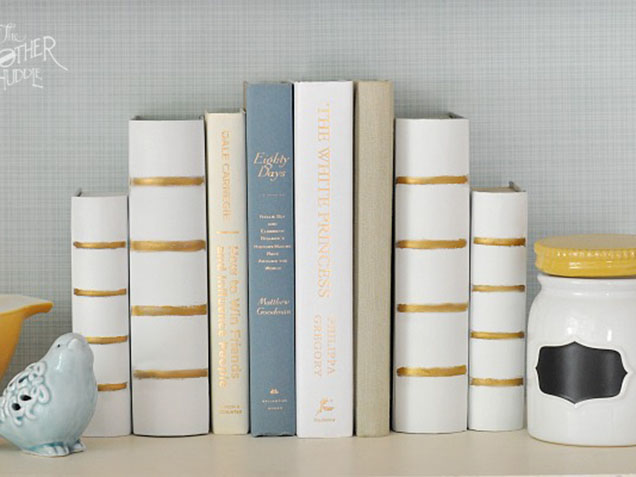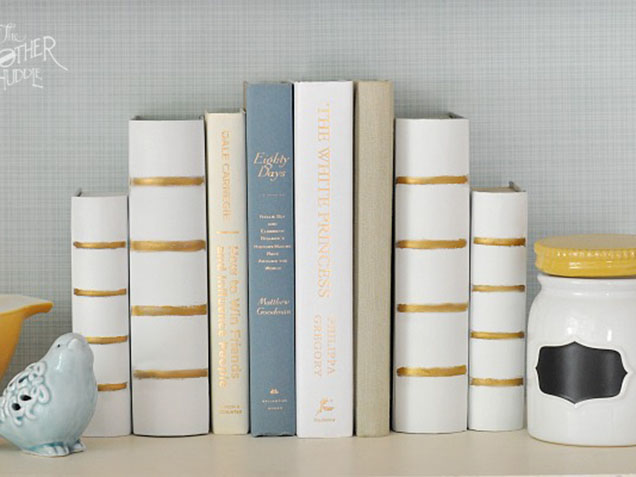 Interiors these days have become the integral part of the decoration when it comes to residential as well as commercial spaces. Though bright colored paints, spic and span flooring and appropriate lightnings well define interior design, miscellaneous like well maintained bookshelves, vases and showpieces also play a vital role. Books are found almost everywhere; houses or offices. So having well designed bookshelves for your place does matter a lot. Bookshelves are not a great task to think of. You can even do it yourself in an innovative and extremely attractive way.
Follow the simple steps and keep in mind the arrangement and match of the look of the place with the bookshelves and it is done.
Make an impression with numerous types of bookshelves to help you add in the definition of your interiors.
Gold Animals Bookends – Simply get a couple of bricks and two adorable animal statues. Spray gold powder on it and place them on the tilted bricks with books placed in between both the ends.
Telephone Bookends – For a vintage look, attach your handsets on the metal piece. This will help them hold the books. Place your favorite novels a midst the two receivers and get a perfect study table feel.
Animal Bookends – Place elephant statues on the sides of the books. This will not only hold your books but will also give a royal and majestic look to the place. You can thus achieve the purpose of both showpiece and bookshelves.
Woodland Bookends – Bookends appearing to be whimsically woodsy are a great idea for a traditional look. All that has to be done is collect the tiny pairs of unusable drawers and cover their open sides too. Let a mighty moss grow on it and once done, place it along sides of your books.
Book Bookends – What about books itself holding up the books? Get some fake books from a crafting store and paint it creative. Even DIY crafted fake books are genius piece to act as bookshelves. Put over some attractive covers in contrast with a casual artwork on them and let your bookshelves have a geeky look in their own kind.
Geo Bookends with Polka Dots – These types of creative and fabulous bookends obviously require a little extra effort but, it is surely worthy. To get a store brought look, add in some stains of woods or acrylic paints of vibrant colors.
Honey Bear Bookends – Get some bottles of honey bear and paint them in metal color. Ideal to hold your cookbooks, these statues make a great bookshelf.
Gold Elk Bookends – Animal heads in golden gives a royal look and is welcomed by all. Place the elk head showpieces on clear white base to hold your collection.