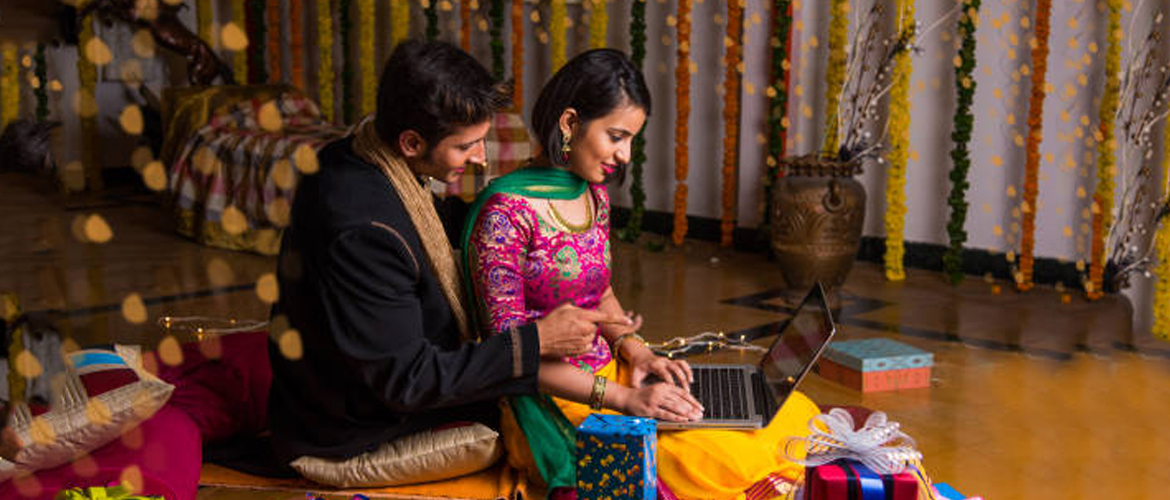 Online shopping is the best! There are a variety of amazing collections in all top-selling brands, the shopping is secure, saves you time and energy, the return is easy, there is no risk and there is every reason in the world to shop online. Get to know a few simple steps for safe online shopping this Diwali here. 
6 Simple Steps for a Safe Online Shopping This Diwali 2020
Use Credit and Debit Card Wisely
You should always protect your card details no matter what. If the card number or the three digit number gets in the wrong hands, it will be problematic for you. You can keep a credit card just for online shopping with a low credit limit. Even if the card gets lost, the damage will be minimal. Use your card wisely and save more this Diwali.   
Create Strong Passwords
You should frequently change your password for your safety. Having a strong password is the best way to avoid the breach, but still you should change your passwords time to time. Create unique passwords and you can also use a password manager to have uncrackable passwords.
Maintain Antivirus Software
Users who have valid versions of Quick Heal running should ensure that their virus databases are updated. There are several settings such as browser sandbox, web filtering, phishing protection and others that guard against all kinds of online shopping threats. So always keep your software updated. Also keep your OS and other applications updated for safety.
Use Your Private Computer for Transaction
Avoid online shopping on publicly shared systems and at cafes. If somehow the information gets leaked, the consequences will be disastrous. It's better to do online shopping at home with your private computer to avoid unnecessary problems. Follow this and don't do online shopping this Diwali on shared computers.
Don't over Share
Always provide little personal data to the online shopping websites because major sites get breached all the time and it's up to us to be protective. If your personal information gets in the wrong hands, they can create a lot of damage.
Avoid Shopping in Public Places
Online Shopping at home is better and safe. If you are outside and want to pull out your laptop, you would have to take out your card for the credit card number, the expiration date and the three-digit number. There could be stalkers or strangers watching. So it's best to avoid shopping in public places.    
Here are some additional tips you should keep in mind while online shopping
Always shop on a trusted site rather than any random shopping site
If something is too good to believe, then don't believe it
Use OTP (one time password) when shopping online
Look for Secure Sockets Layer on the e-commerce site
Never click unknown links which appear on the screen