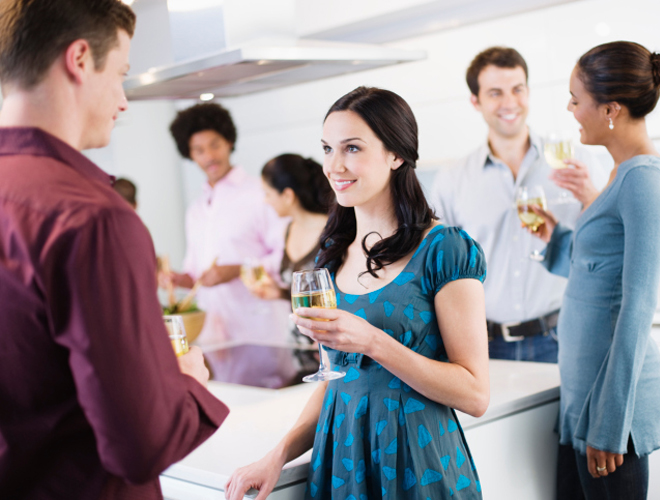 Inviting guests for a brief stay is a common scenario. Usually, weekends and special occasions is the best time to invite guests for a couple of days. Though, hosts invite their near and dear ones with a lot of love but some guests become a real nuisance. If you have been invited to be a guest at your friends' place, there are certain do's and don'ts that will help you become an ideal guest.
Share your plans well in advance-It is very important to share your travelling plans with the hosts well in advance. This will allow guests to prepare for your stay and make your stay comfortable. In case, they are not at home or they have any other plans, they can inform you. This will help you to change your plans so that none of you have to face any problem.
Bring a gift-When visiting someone, it is very important to bring a gift for them. It is a nice gesture and it is not necessary that this gift needs to be quite expensive, rather it should be thoughtful. One can also display their creative skills and put together a beautiful gift as per your hosts' likes and interests.
Being a good sport-When you are visiting someone, it is very important to take care of their feelings. Your hosts will surely line up some activities for you for your enjoyment. It is important that you act as a good sport and enjoy those activities even if you are not quite interested in them. Quality time must be spent with the hosts as this is the major reason why you are staying with them at the first place.
Follow house rules-Every household runs in a unique manner and there are certain house rules to be followed, for example, taking off shoes outside kitchen, fixed breakfast time, kids sleeping off at a specific time and more. It is important to follow these unwritten rules so that your hosts too feel comfortable. Your staying at their place does not become a problem for them.
Invite your hosts in your leisure activities-When you visit a place and you must have planned certain leisure activities that you would like to enjoy. You need to include your hosts too in these leisure activities. Don't treat their house just for comfortable staying arrangements. This time can be used to enjoy some activities together which will help in taking your relationship to a higher level.
Replace what you have used-When visiting someone, it is invariable that you are going to use something during your stay, for example, toothpaste, shampoo, and more. It is good to replenish things that have been used by you but take care that your host do not get offended by this gesture. If your host is taking this in a wrong way, it is best to refrain from this gesture.
Do your work and don't depend on your guests-It is important to remember that you are not staying at a hotel but at your friends' place. Thus, it is important that you do not depend on your host for your personal work like placing your used plates in the sink or washing your clothes.
If above tips are kept in mind, you will surely become an ideal guests and not a nuisance for your host.
Related posts