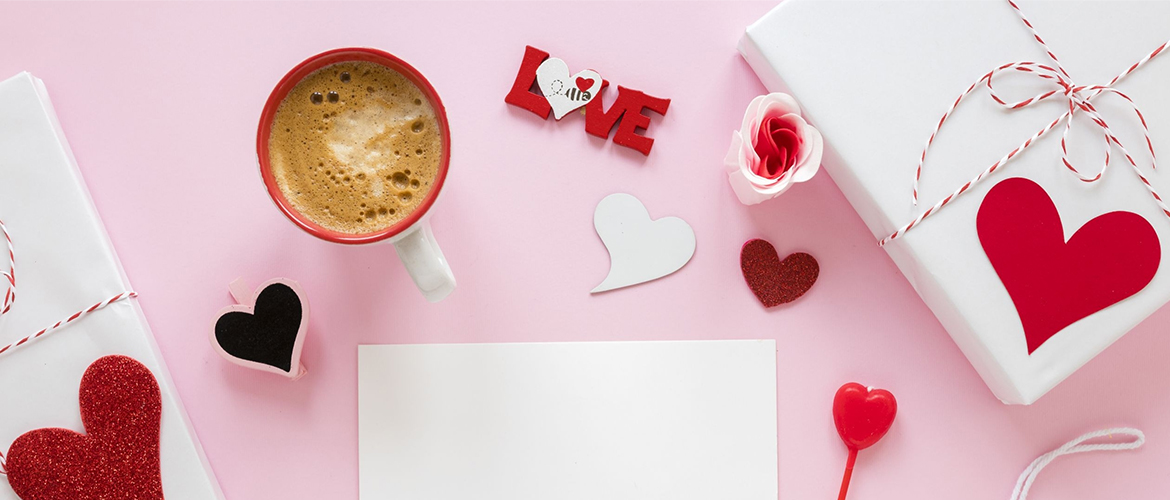 Valentine's Day is for celebrating love. It doesn't mean that we don't value the feeling of love on other days. But the special day makes you expressly devote some time to the love of your life. Many of us don't communicate our love on an everyday basis. But Valentine's Day helps us deliver our love in unique ways and in a direct manner so that the other person is able to understand and acknowledge your love. What is one of the oldest and finest medium through which you can express your love? Valentine's Day gifts. Yes, nothing can express your love better than gifts. Gifting may get tricky at times if you are not sure about what to gift and how to gift. So here are some tips to make this Valentine's Day remarkable!
Plan Ahead
Nothing will work well and give 100% output without following a well-drawn plan. That's what most of us have learned from our experience. Right? Plan the place you are going to meet or spend the evening, the dress you are going to wear and the gift ahead of time.
Choose the Classy Way
Nothing is like a handwritten love letter. But choose this only if you are good at putting down your thoughts on paper. Or follow these tips while writing a love letter. 1. Be honest 2. Be original (no need for Shakespearean quotes 3. Write in simple words (comprehendible) 4. Compliment (it may be physical features or mannerisms or character) 5. Share a memory of you both (if there is any) 5. Write about how he/she makes you feel. Tada! That's all. One of the finest Valentine Day gifts is ready!

Gift Is a Must!
I don't know why some people see gifts as a form of materialism. But gifts are great to make one feel loved and special. Gifts express your thoughts which you can't through words and actions. All of us feel good while receiving gifts not because we get possession of the thing but because they express the way someone feels about us. Valentine's Day gifts can be intimate. So you can run your imagination wild to come up with an exotic and adventurous gift idea.

Women Love Lingerie. What Do Men Love?
It is a fact that women like to dress pretty. Lingerie is like a foundation for any apparel. However, it is not the only reason that women love lingerie. It makes them feel more feminine and more attractive. If a person gifts lingerie to his Valentine it is the highest form of appreciation of her femininity and her body.
If you need ideas to gift your man this Valentine's Day find out what your man cherishes the most. Here are some of the hints to think along the line. Men love fish pot, gadgets & accessories, cars & car accessories, organizer, PlayStation, bar set, and USB car charger. Not so romantic right? But these things will excite him for sure.

Is There Any Romantic Gift That Men Love?
If you are a girl one of the most romantic Valentine's day gifts you can give your man is lingerie- women's lingerie– gift your better half a pair of sexy lingerie like a transparent babydoll or lingerie set which you have bought for yourself. This may sound greedy, but a romantic evening is assured.
Agnes
Agnes is an enthusiastic writer who loves to explore everything in this unreliable world. Her family, friends, & coffee always fuel her to pursue her dream. She loves moonshine which has been her inspiration for creative writing. Her way of preference is more unique like a unicorn. She firmly believes that " you don't have to be great to start.
Related posts