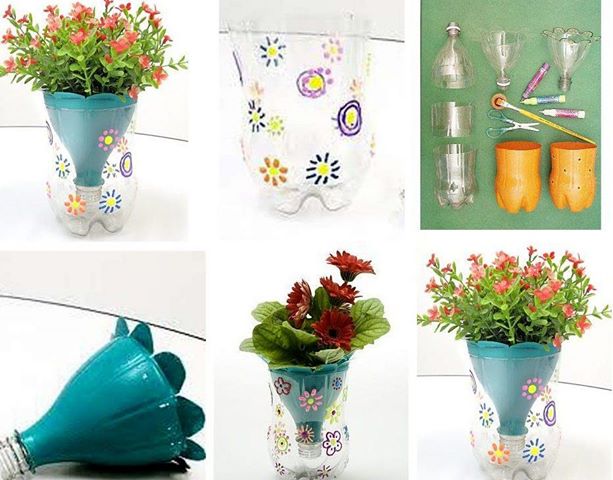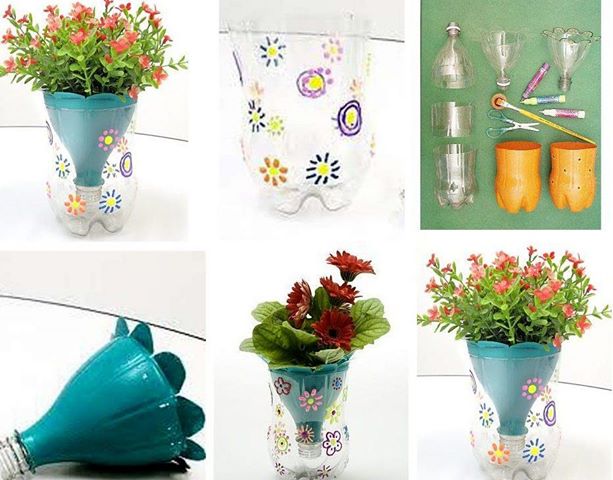 Are you fed up of buying the same old ceramic or mud pots? Do you want to add some life to your garden? Do you want to reflect your personality? Then there is no better way than to make your own pots.Not only can you make your own pots, you can make them from various unused trash or objects already existing in your home. Recycling these old unused objects not only makes your pots unique but it also helps in conservation of the environment.
Old bathroom fittings
It might sound gross to a few of you, but using old bathroom fittings such as old wash basins, even your old bathtubs and toilets are unique ways to pot your plants. The best part is that they come with built in drains.
Scatter them around your garden filled with plants.
Too add your own touch, paint them with ceramic paint in the pattern or designs of your own choice.
These pots of old bathroom fittings is sure to make you the talk of the neighborhood and will have people peeping over the fences and walls into your garden.
Galoshes
You can use your old Galoshes to use as flower pots or make them into hanging pots.
Drill holes into the soles of your old boots or galoshes and fill the bottom layer with rocks. Then fill with soil and use as regular planters.
You can even string together many galoshes or boots together and decorate your garden fence.
Buckets
Every one of us has old buckets lying around at home. Instead of letting them lie at the back of your attic, put them to good use and plant flowers or small trees in them instead.
Old chairs and chest of drawers
You can make your pot look more interesting by using the chair as a frame for the pot. Simply cut a hole in the seat of the chair and insert the pot in the hole. You can then decorate the chair in the manner that pleases you the most.
An interesting way to place all your plants is to plant different plants in all the drawers of the chests, at different levels. If the drawers get too heavy, don't forget to hold down the chest of drawers by nailing them to the wall or ground.
Old barrels and crates
If you have any old crates of furniture or food items, don't just throw them away. They make pretty planters. Make holes at the bottom to let the water drain out before you start planting. As a matter of fact you can scatter lots of barrels and crates around your garden to make it looked like a barrel themed garden.
Old row boats
If you have an old row boat that you used to use for fishing a couple of years ago but is unused now and simply lying in your backyard, put it to good use and convert it into a flower bed. Paint your boat in the desired color, place your pots inside and you have a beautiful flower bed in your garden that you can show off to your neighbors.
Tin cans
All of us throw out tins cans after we have emptied them of its contents. Instead of throwing them away, paint them in beautiful shades of water proof paint and use them as mini pots.
Old wheel barrows
What better way that to decorate your garden than by making your old wheel barrow into a pot! Simply make holes at the bottom and then soil as you do with usual pots.
Rubber tires
If you are looking for planters for your big trees and shrubs then you can think of recycling your old tires. Paint them in the color of your choice. Make a base of wood with holes at the bottom and you are ready to go.
So don't just throw away all the trash. Find inventive ways to use your old trash such as making these unique planters.