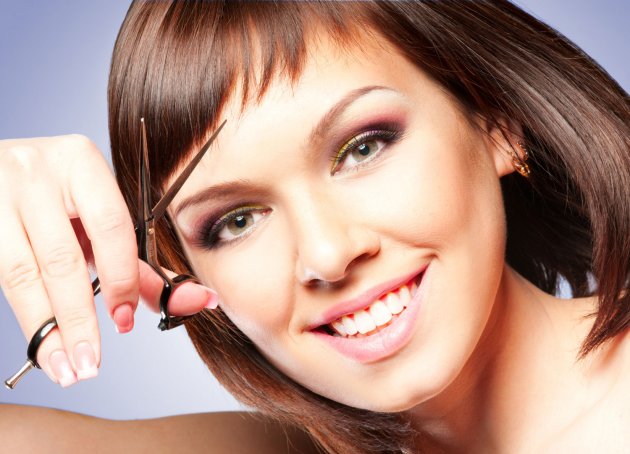 Bangs are tricky locks of hair on your forehead. Some people have had them their entire life. Basically they never got rid of the hairstyle their mom gave them as a kid.
They really do justice to the facial features of some people. But wearing a pair of bangs daily can get boring.
Here are some ways how you can make them unboring:
1. Use a hair band
If you want to be completely fringe free then using a hair band is ideal. It lifts the entire fringe off your forehead and gives you a totally different look as compared to what you were sporting.
2. Twist and clip
Simply twist your bangs and hold it in place in the side using a clip.
3. Use a head scarf
The headscarf look is similar to that of a hairband. The only difference here is that you have to figure out a stylish way to tie the scarf and get those bangs off your forehead. Start browsing YouTube to learn a few scarf tying techniques.
4. Style
You can choose to style you bangs. Use a curling iron to curl them, an iron to straighten them out or even your fingers to give them gentle ways. Whatever the style, don't forget to use the required hair styling products, unless you want to harm your hair.
Be creative and give yourself a different look using your bangs. If you don't like them you can eventually let them grow out to the length of the rest of your hair.
Zubina
Zubina is someone who believes in "women supporting women" and women empowerment is her ultimate motto. She holds a master's degree in public health and has a firm belief that mental health is as important as physical health. She loves playing with words, therefore she started her career as a writer who comes up with blogs that can help other women who are suffering physically and mentally. Ashley loves learning about several different health issues, hence you can find solutions for almost all the problems in her blogs. Have a look at her blogs and you will love them for sure!
Related posts