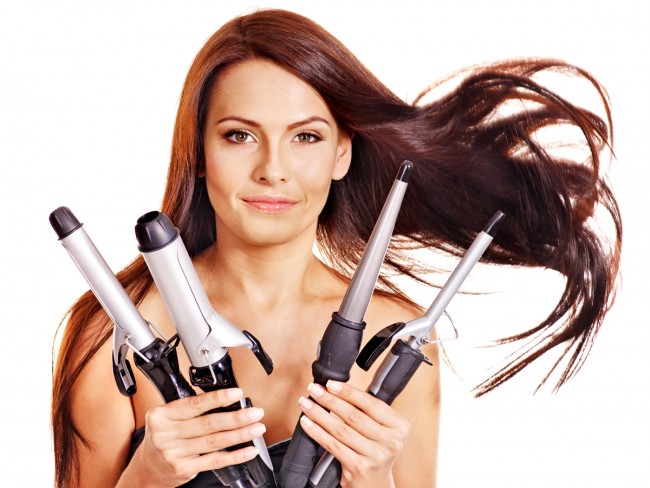 If you want to style your hair, especially at home you need to have the right tools to get the perfect looks and even experiment your look.
It is not so bad to use styling tools once in a while. But don't forget to use hair protecting serums and sprays to protect your hair before you start styling.
1. Flat iron
If you have wavy hair or curly hair then this tool is a must-have. This tool gives you stick straight hair without taking too much effort. Flat irons removes all frizz and can make naturally straight hair look even straighter. Nowadays you can get flat irons with temperatures that can be adjusted to suit your hair needs.
2. Curling iron
Curling irons are the fastest way to curl your hair. Simply curl your locks on the magic wand, turn on the heat and hold for a few seconds. Remove and you're ready to go. You will get several attachments for curling irons that can help determine the width and size of your curls. If you love curls, then buying a curling rod is worth the investment.
3. Hair dryer
This is the most basic heated styling appliance that has been in existence over the ages. Not only will this tool help in drying your hair but it will also help in adding volume.
4. Hot rollers
Hot rollers have evolved over the ages. They are available in several sizes and can be used to create small or large long lasting curls. You can do curl your hair by yourselves by using these rollers by simply fixing them to separated sections of your hair. They are not very expensive and easily available in the market.
5. Round brush
When styling your hair you need to curl the ends when you use a blow dryer. Round brushes are great to be used to comb and hold hair in place when using a hair dryer.
6. Duck bill clips
Duck bill clips hold hair in place and are ideal for dividing into sections when styling the hair.
7. Wide tooth comb
Never brush wet hair with a regular comb. Keep wide toothed combs handy so as to prevent breakage and excessive hair fall.
It is really important to have the right tools to style your hair. So if you're planning to replicate a style, do invest in good hair styling equipment, keeping in mind the ones mentioned above.
Related posts