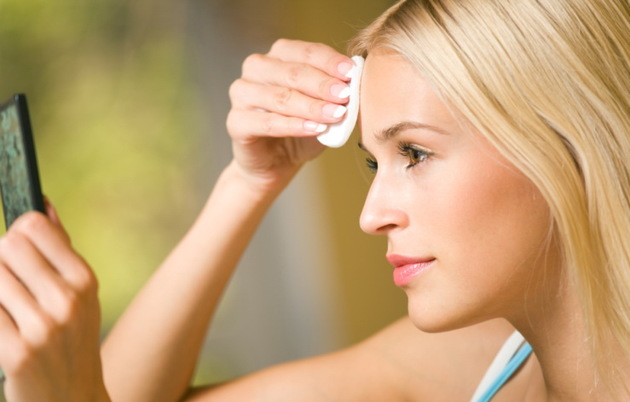 Makeup removal doesn't just involve you wiping your face using makeup removal wipes. If you don't get all the gook off your face then you stand chances of ruining your skin.
There are some facts and steps that you need to know about the makeup removal process that isn't usually discussed.
1. Remove all makeup before you sleep. Never sleep with it.
2. Not removing makeup will result in ruined skin that includes fine lines, breakouts and puffiness.
3. Makeup remover wipes are never enough. You should follow up with a cleanser.
4. Tie your hair back, so that you can reach the skin near the hairline.
5. Double cleanse so that one cleanse is for makeup removal and the other for circulating blood in the face and nourishing the skin.
6. Remove lip color the first, so that it doesn't get onto your face when you remove the rest of the makeup.
7. After the eyes you should move on to eye makeup removal. Never be harsh with your eyes, as the skin around it is very fine. Simply blot with cotton soaked in makeup remover. Rubbing is not the solution.
8. If your remover is not working in getting your makeup off, then use petroleum jelly. It has proved to remove even the most stubborn water proof makeup.
9. The last step in makeup removal is to remove the base or the foundation. Remove with cleanser, continue with a toner and then finish off with a moisturizer.
10. If you really don't want any gook to settle in the pores of your face, steam your face and wipe out the dirt, if any. Else you can also dip a cloth in hot water, wring dry and apply to the face and wipe clean.
Follow these simple steps and remove makeup the right way.