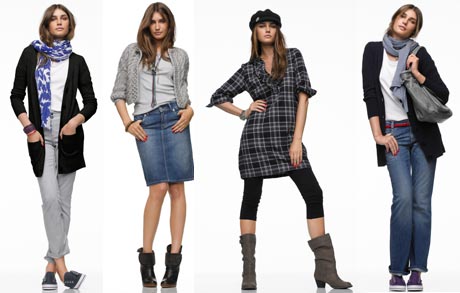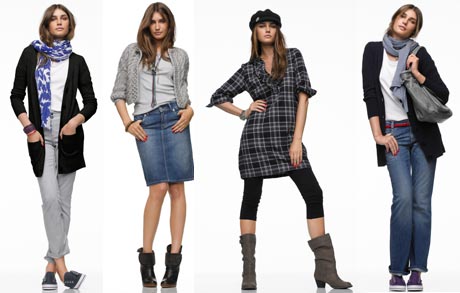 When you think about fashion, the first image that flickers in your mind is woman wearing gorgeous outfits. Therefore, you can say that fashion and women go hand in hand. Since ages fashion has an enduring effect on women. Fashion changes every fortnight, and women want to dress up with the latest fashion trends.
White Dresses:
White color is preferred more in the summer season. You can go with the white colored skirt, dress, blouse, a top, blazer, even pants, etc. A nice white bag or shoes goes well with them.
Black Dresses:
Little or long black dresses are the trademark of the fashion world. The black dresses have been in the world of fashion for many decades now. It is the obligatory kind of outfit in the woman's wardrobe. The black dress is a multipurpose outfit, which can be utilized in many different occasions. It is the synonym of the evening outfit, it can be worn styled down or styled up.
All day Wear Dresses:
The all day wear dresses, more popularly known as desk-to-drink wear dresses are very popular and never goes out of fashion. It is the perfect solution for those working class.You can wear it in the office, and then directly attend any glamourous event in the evening, if you do not have much time to change the dress.
Jeans Factor:
Today jeans is well-known garment all across the world. It is worn by both men and women. It has been in fashion for many years and does make its mark even today.
Tee Time dress:
It is the most popular dress worn on occasions like charity even or on golf courses.
Fitted Wiggle Dress:
A stunning fitted wiggle dress is a timeless beauty which can be worn on all kinds of occasions and is still in demand by many celebrities.
Andrassy Dress:
The dress comes in all kinds of patterns from styled up or down. It looks elegant and it comes in desk-to-dinner category.
Cocktail Swap Dress:
It is a combination of modern as well as retro style. The dress is the catch of eye in the events like spring wedding, cocktail party, or gala.
Jade Of Ace Dress:
It is a beautiful outfit with closed neck and lined frock. It has black bow, stripes and buttons which gives it an elegant look. It looks stunning in red, green and black colors.
Skater Dress with lace shoulder:
It is a symbol of youthful beauty. It looks very beautiful and vivacious and has been the star of any fashion events ever since.
All these graceful dresses are part of undying fashion trends also known as classic clothings, and they will never go out of fashion. You must understand the difference between undying fashion and old fashion trends. The old fashion trends are the styles which are outdated and eliminated from the latest fashion world, whereas, undying fashion trends are present for many years, and are still going on strong in demand and style. Therefore make sure you carry these undying or evergreen outfits in your wardrobe.