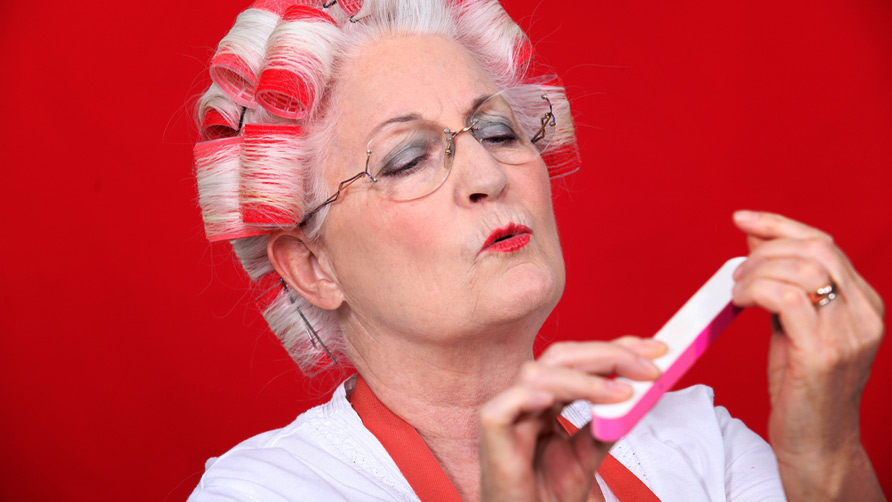 It's true that scientists and beauty experts keep researching innovative ideas and methods of beautification. These relate to the end products we can avail in the market in the form of cosmetics and gadgets. However, we cannot guarantee that products promoted as herbal can are 100% chemical free. Perhaps, you are one of those who get inspired easily by advertisements. Or are you looking forward to a more organic way towards a healthy and glowing skin? Wanna get rid of chemicals and artificial make up? Here are some beauty secrets comprising of natural ingredients, followed and passed on by our great great grandmas!
Neem is the first ingredient which comes to mind when thinking of natural beauty elements. The neem tree is regarded as sacred and worshiped, may also be because of the many benefits each part of it provides us. Neem serves as a natural remedy for skin and hair problems like acne, dry or oily skin and dandruff. To treat dry skin, apply a mix of neem powder and some drops of grape seed oil to your face, leave for about fifteen minutes and then wash with cold water. For acne, boil some neem leaves in water and rub evenly with a clean cloth or cotton ball over the affected areas. Face packs with mixes of neem with cucumber and yogurt can be beneficial for oily skin. Before one hour of shampooing, dilute some neem powder with water and apply it to your hair. This will help to control dandruff. Hair massage with neem oil is also good for other hair issues.
Amla or gooseberry, an ingredient loaded with vitamin C and likewise an antioxidant powerhouse, cannot be ignored while talking about beautification. It is mostly useful in the treatments of hair loss and nourishment. Mix two teaspoons each of amla and fresh lime juice and rub it on your scalp. Leave till dry and then rinse with warm water. Amla can also be used in the form of a shampoo for hair nourishment. A mix of shikakai, reetha or soapnut and amla needs to be boiled in an iron container and left overnight. It can be applied the following day after straining the liquid.
Turmeric, which is easily available in every household, especially in India, is certainly a basic formula for healthy skin. Be it wrinkles, cracked heels, stretch marks or for glowing skin, turmeric is the all in one solution. For a wrinkle-free skin, try out this easy method. Make a paste by mixing turmeric with raw milk, rice powder and tomato juice, apply it and then leave till dry. A simple remedy for cracked heels is by applying a mixture of coconut or castor oil with turmeric on the affected area for about 15 to 20 minutes before bath. Stretch marks can also be lightened by applying a mixture of turmeric, yogurt and besan or gram flour.
Multaani Mitti, referred to as Fuller's Earth, is also an indispensable component included in grandma's beauty secrets. It is the most commonly used ingredient for face packs by a majority of women at home. The minerals present in this element serve as a cleanser for the skin. To get rid of dark patches, especially below the eyes, make a paste by adding some yogurt and mint leaves to multaani mitti. Then apply it on dark spots, leave for around ½ an hour and wash with lukewarm water. You can also do away with marks left over by pimples by applying a mixture of tomato juice, turmeric powder, sandalwood powder and multani mitti.
Honey also has a main role to play when health and beauty is a major concern. Its taste and sweetness is loved by all. You can prepare a facial mask by mixing together honey, milk cream, gram flour, rose oil and sandalwood. This will act as a cleanser making your skin softer and smoother. Remember to apply the mask on your neck also. As honey is sticky, you have to peel off the mask after drying. Moreover, honey is nature's gift to us in the form of an antiseptic and hydrating substance. Regularly applying raw honey to burnt marks can be helpful to lessen the scars.
Another common ingredient easily available in the market as well as in almost all kitchens is gramflour or besan. Besides contributing to the preparation of tasty and crispy snacks as well as other food items, it also can heal many skin and hair disorders. Want an instant glow on your face before attending a party and no time for facial at a beauty parlour? No worries. Mix a teaspoon of milk and turmeric to gramflour, then make a paste. Apply it on your face and neck and leave for twenty minutes. Wash it off gently, preferably with lukewarm water. Besan can also help get rid of blemishes in the skin. You have to add some cucumber juice to it and apply the mix on the affected part. Then leave it for around twenty minutes and wash it off.
So, these are some of the age old therapies which we can adhere to for a healthier and more beautiful lifestyle. When all these can be conveniently tried at home, why  unnecessarily spend on inorganic materials and beauty parlours? You can get that gorgeous look simply by following grandma's footsteps in for pure natural beauty.