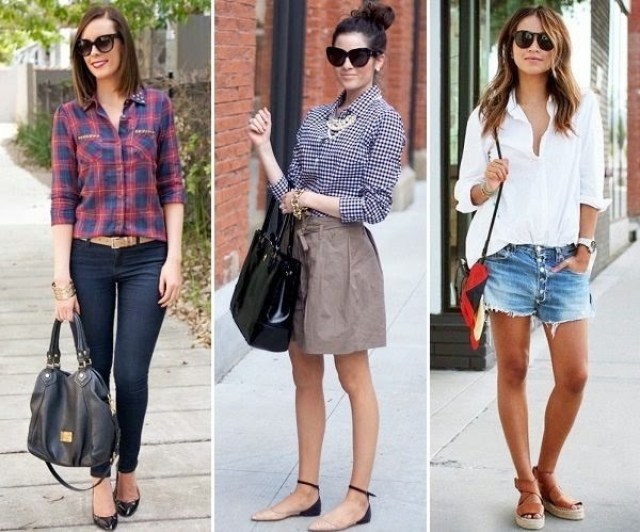 Of course, all of us like to look attractive and beautiful, and expect to receive compliments every now and then. And yes, our dressing sense bestows a statement of our personality. Wearing something we admire and feel good in, makes us feel confident. But, again the affordability factor comes in question. Mind it; you don't always have to spend a lot for that gorgeous or elegant appearance.
Here are some guidelines you can follow for a trendy and fashionable look.
If it's for your daily routine, it is best to keep it casual and simple. You don't have to put too much effort on styling every day. Wearing a simple and neat outfit paired with light make up and minimal accessories can also make you look graceful.
Now, for special occasions. Planning for them in advance will help to reduce last moment stress. An appropriate choice of clothing needs to be made for the particular occasion. For example, at marriage functions in India, women generally have the tradition of wearing heavy ethnic wear and ornaments as well as loud make up. But the point is, are we wearing what's in fashion? That old valuable neckpiece passed on from our great grandma may not complement our contemporarily designed garment. Likewise, for a social gathering or kitty party we can follow a certain code of styling and then look the best. Let the crowd envy your uber cool dressing sense.
In the present age, due to the advancement in social media platforms, it's so convenient to follow the current fashion trends. You can surf through online fashion magazines and watch videos and shows organized by good designers. Reading relevant blogs and articles can also be helpful. Online shopping stores provide much guidance and make it easy for us to stay in fashion.
When you are done with your research on styling, make sure that you make a purchase according to your body structure. Buy something in which you can feel comfortable inside out. Means that, not only should you be at ease with the fabric and fitting, but you should not shy away from wearing it out in public. A balance should be maintained on both your upper and lower body appearance.
Your height may also be a matter to consider in choosing the right dress. Especially, for ladies with short stature, miniskirts or other short dresses can make you look taller. Wearing short lengths dresses with will make your legs appear longer. Pair up your dress with some matching trousers or leggings if you don't want to expose much. Shoes with heels whether pointed or blocks, which can increase a few inches of your height will give you a smarter look. You can opt for high heels also if you can carry it out well.
It's more advisable to maintain a capsule wardrobe. It includes a mix of clothing, accessories and shoes. Build your capsule wardrobe with a variety of fun colours, trendy items and different styles. Fill it up with accessories, undergarments and shoes that can go well with at least two to three of your outfits. A mix match can also look trendy sometimes.
Your hair style and make-up also signify your persona. So, make sure to adopt a proper style when it comes to your hair. Take suggestions from a hair stylist or your critics, may be friends or family, regarding the type of hairstyle which suits you and your collection of clothing. As discussed above, minimal make-up except for special occasions could look elegant. Matching nail and lip colours with your dress will add extra value to your dressing sense.
So, hope these few tips on dressing well will be useful to enhance your personality and boost your confidence level. Feel beautiful in what you wear and let the world smile at you.
Do pass on your feedback, when you start receiving compliments!
Komal
Komal is a writer, wordsmith, coffee addict, shopaholic, and fond of poems. Her soul belongs to verse and books. She loves to pen down poems, emotions, thoughts, and also what's going on around the world. She is an adventurer and a lifelong learner. She is designing a life she loves. She wishes to fill her life with romance and happiness.
Related posts