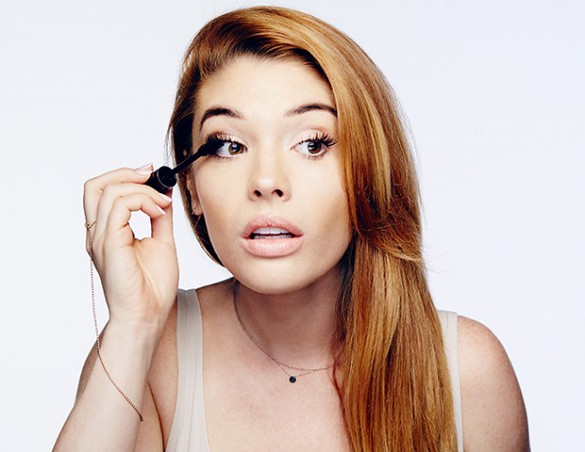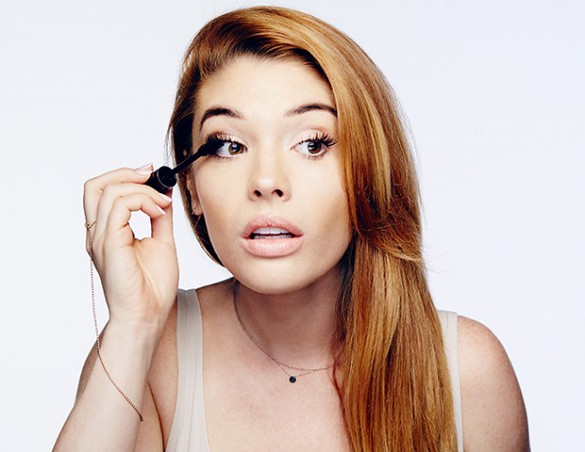 Have you always wanted to flutter those luscious lashes? Do you feel envious of women who are blessed with thick lashes? Don't fret, you can get them too.Just fix on those false eyelashes. But then again affixing false eyelashes are not so easy. As a matter of fact affixing false eyelashes is an art. You will encounter numerous problems when attaching false eyelashes, especially if you are a first timer. You might land up clumping them together with glue or even placing them in wrong directions.
Here are some tips to make it easier for you to apply those false eyelashes
Type of eyelash-There are different types of lashes available in the market. You can choose from a wide range of colors, lengths and volumes.The simplest to attach and one that gives you full coverage is the full strip eyelash.Individual eyelashes are more difficult to apply and are used to fill in the gaps in your eyelashes. You can even use them to make your eyes more dramatic by affixing them at the ends of your lashes.For beginners it is recommended to stick to the full strip type.
Color-If you want a natural look then it's best to choose a black or brown color that suits your natural lashes. For a more fun or dramatic look, you can try the latest options available in the market that come in every color that you can think of, colors, glimmer or even rhinestones.
Lash adhesive-Adhesive is a very important aspect in fixing false eyelashes. For beginners I suggest going in for those eyelashes that come with adhesive already applied at the roots, which only require you to peel off the ends off the ends. It's simpler to fix and doesn't make a mess.If you buy them without the self-adhesive, remember to buy one that you're sure holds well.You even get the adhesive in different colors these days. For beginners a white adhesive is ideal, as it becomes clear once its dry.
Trim-Lashes come in different lengths. So don't forget to trim them before you apply them. Don't make them too long so that they make your eyes look droopy. Start from the outer ends which should be longer and then move on inwards where it should be shorter.
Shaping your lashes-Before you start fixing your lashes or apply the adhesive, you have to get the lashes in the shape of your eye lids. Curl the false lash to form a 'C'. You don't want your lashes to curl in the wrong way and make it look like a clowns.
Applicator-It is very important to have a steady hand when you actually affix the false eyelash. You can use the help of tweezers, an eye lash applicator or even your hand. Choose the method that suits you best. Remember to be gentle with the eyelash and not crush them.
Applying the lash adhesive-This is the messy and tricky part. Keep your toothpicks ready. It's best to keep your hands to yourself when applying glue. Apply the glue in thin line along the base or lash band and allow it to rest for at least 10 minutes before you affix.
Affixing the lashes-Affix the false eyelashes gently minus the shaky hands. Take your time. It's not a race to win. Fix the lashes on the base of your original lashes for a natural look. The mistake that most people make is affixing them to the base of the eye lids. Remember its EYELASH BASE and not EYE LID BASE!
Setting the lashes in place-After you have placed the lashes, use your fingers to gently fix the real lashes with the artificial ones. Press gently. If the gum is still wet, it gives you room to move it into the right position.
Natural overall finish-To blend your real lashes with the artificial ones, hold an eyelash curler in place for a few minutes. Then apply a thin coat of mascara to make it look all uniform and natural.Remember that affixing false eyelashes in not an easy task. It requires a lot of effort and patience. If you are skilled and deft handed, you can have them on in a few minutes.But let me tell you one thing, it's worth the trouble taken to put them on. Just try on a pair of false eyelashes and see how it transforms your face.