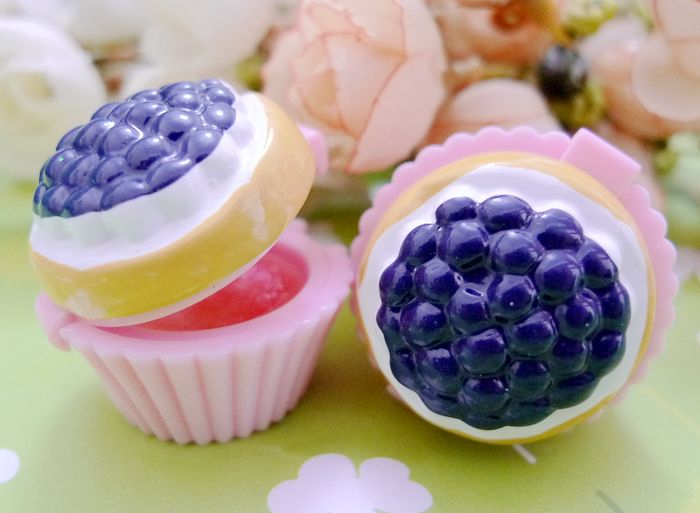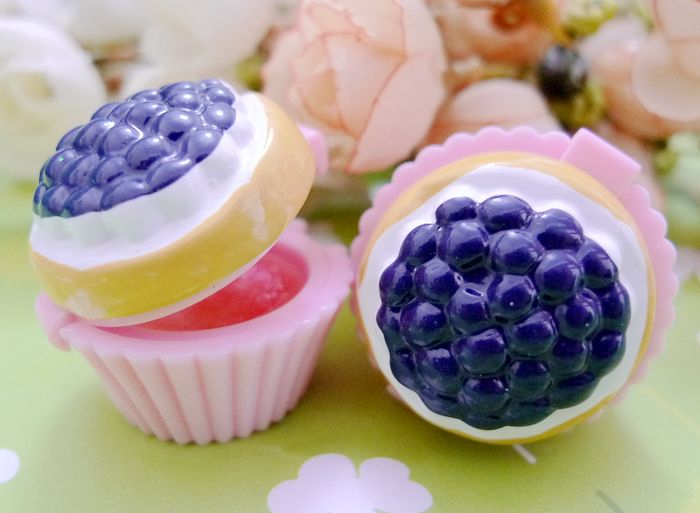 I have always loved blueberry and I choose the scent and flavor of blueberries in whichever product I buy. So having a blueberry lip balm in my purse is an obvious choice.
Why not have some fun nice smelling and tasty blueberry lip balm at home?
Here's what you'll need:
Beeswax – 1 Tsp.
Coconut Oil – 1 Tsp.
Jojoba Oil – 1 Tsp.
Vitamin E Oil – 1 Tsp.
Blueberry flavored oil
Here's how we make blueberry lip balm :
Combine the beeswax, coconut oil, jojoba oil and vitamin E oil in a microwave proof bowl till they are blended well.
Microwave for 25 seconds and mix the ingredients in the bowl again.
Repeat the process of heating the mixture in the microwave till all the ingredients get fully combined and melted.
Add the blueberry oil depending on the amount of flavor and scent that you want. Some like only a hint, while others love to taste it on their lips.
Now after you have added the flavored oil it is very important to thoroughly blend the flavored oil.
Pour it into small pots. The mixture will have a purple tinge to it due to the oils.
Allow it to set in the container and the balm is ready to be used.
So don't burn a hole in your pocket. Simply make your own at home using natural ingredients and pamper those luscious lips of yours.
Zubina
Zubina is someone who believes in "women supporting women" and women empowerment is her ultimate motto. She holds a master's degree in public health and has a firm belief that mental health is as important as physical health. She loves playing with words, therefore she started her career as a writer who comes up with blogs that can help other women who are suffering physically and mentally. Ashley loves learning about several different health issues, hence you can find solutions for almost all the problems in her blogs. Have a look at her blogs and you will love them for sure!
Related posts