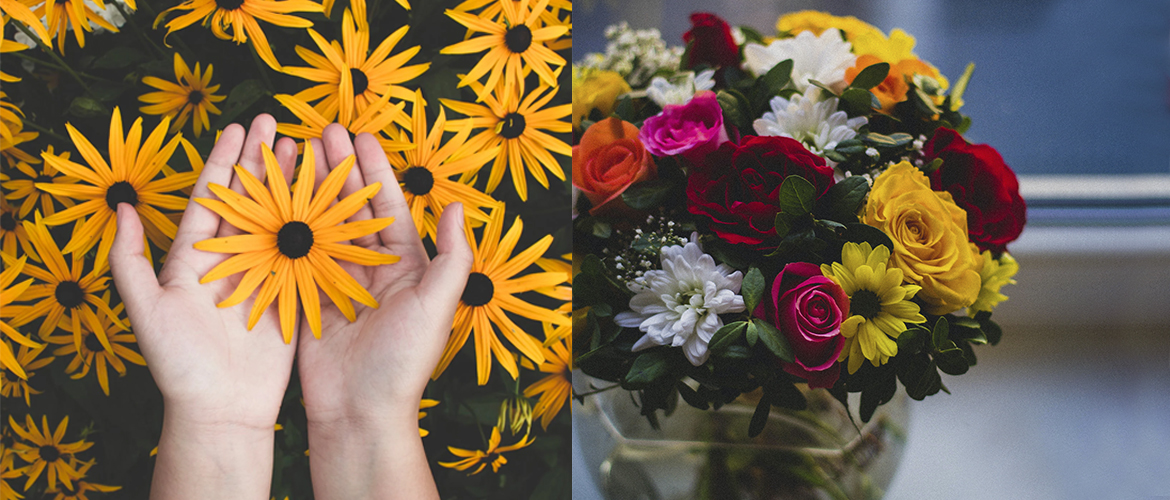 Long and strong hair is one of the most important features of women. A lot of care and attention is required to maintain healthier hair. Most women really want strong and healthy hair to flaunt and to make a different hairstyle. Any harmful gases due to traffic or pollution cause major hair damage. Hair should be washed thoroughly thrice a week with cold or lukewarm water. Avoid using hot water that can damage your hair and causes breakage and split ends. Check out the flower health benefits. 
When styling your hair with extra heat, such as straightening, curling, or any other type of a hairdo, use a heat protection lotion.
Flowers can actually make healthy hair. It can provide many nutrients to reinvent your hair naturally. Check out the flower medicine for hair growth. 
Rose
Rose is a nutrient-rich flower. It is an astringent, diuretic, and has anti-inflammatory properties. 
The extracts from the beautiful flower can be used for the whole body and hair. It is one of the best flowers for hair growth. 
How to use
Gently remove the petals from the flower and make them dry in the sun.

Let them dry for some hours.

Now, grind it well and make them in a powdered form, and store them in a container.

You can add rosemary oil or almond oil or even mildly heated coconut oil and make a paste and apply it on the hair and scalp. 

Let it soak for some time and then wash it.

This reduces oiliness and dandruff. 

It is beneficial for scalp conditions like psoriasis and eczema. 
Another method
Remove the rose petals and rinse them in the flowing water.

Add them to the boiling water and let them be there until the petals lose their color.

Drain the petals from the liquid and you can store them.

You have collected fresh rose water.

You can use cotton balls and dip them in the fresh rose water and apply it on the scalp or store them in a spray bottle and use them. 
Hibiscus
Hibiscus- Traditionally used ingredient to make the hair strong, long, and healthier. This flower helps in hair growth, hair loss, and split ends. It is considered the best flower for hair growth. 
Gently remove the petals and wash them thoroughly. 

Make a fine paste and apply them directly to your hair. 

Leave it for 20 minutes and then wash it with mild shampoo. 
You are ready for the party, and you will get shiny hair. Dandruff is easily removed. For best results, use it once a week. 
Bergamot
The flower is rich in vitamin C which can strengthen your hair. It improves your scalp's health. 
Bergamot oil is extracted from the citrus fruit of Citrus bergamia. It has the property of anti-microbial and antioxidant that helps with dryness and breakage. 
Take a few drops of bergamot oil and mix it with the shampoo. 

Apply it on the scalp and give a gentle massage. 

Wash it after a while for good results.
Southeast Asia is the location of the bergamot tree's first roots. Although it is now grown all over the world, Bergamo in southern Italy is where it first rose to fame and got its name.
It is highly valued for its calming aroma, peppery flavor, and variety of applications. It also has flower health benefits.