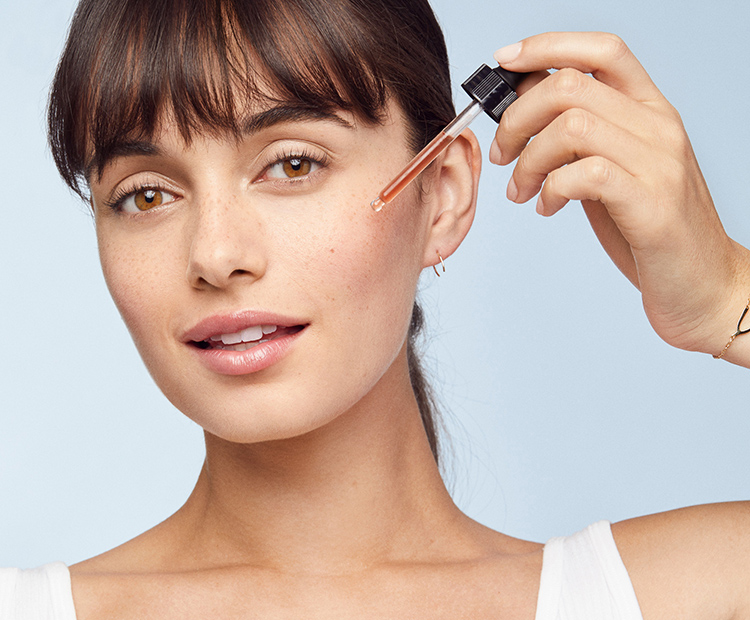 All of us dream of hacing flawless and healthy skin. We use all the products in the market and try all the nutrition charts that ensure beautiful skin. To have beautiful skin all it takes is a good skin care routine, nutritional diet, and products that are right for your skin.
Serums are lightweight moisturizers that penetrates deep into your skin. Face serums are formulated with concentrated active ingredients which get delivered into the skin rather than just staying on the surface of your face. Using serums regularly can give your skin a firmer, smoother appearance.
Why moisturizer isn't enough?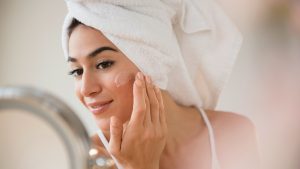 Moisturizers are lotions that are applied on your face to seal the hydration. They do not fetch your skin the required nutrition or active ingredients to combat your skin problems. Serums are made to work at a cellular level to combat specific skin issues like acne, wrinkles, and dark spots. Applying the serum before moisturizer will give you more benefits.
Choosing the right serum…..
Serums are used to target specific skin issues. So, choosing the right active ingredient is important. Every skin care product works differently for different skin types because a serum that does magic to one may not even work for others. A proper study on serums will help you choose the perfect serum for your skin.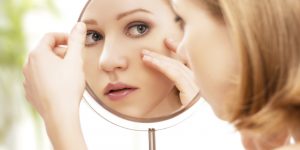 Anti-ageing serum
When ageing starts to show on your face through fine lines, sagging, or wrinkles. I'm pretty sure you would love to have a magic wand to get rid of them. When  that's practically not possible you can use face serums that treat these signs of ageing. Anti-ageing serums help in slowing down the ageing process and increase cell repair and renewal.
Active ingredients to look for: choose a serum that has any of these ingredients. Retinol (vitamin A), fruit stem cells, evening primrose, grape seed extract,  Vitamin C.
Acne fighting serum
Acne breakout is one big barrier in achieving flawless skin. These breakouts must be treated beforehand because severe breakouts will cause scars to appear. Acne fighting serums help to prevent breakouts before they appear by tightening your skin, absorbing excess oil, and minimising pores. They also help in fading acne scars and removing dead skin cells.
Active ingredients to look for: salicylic acid, alpha-hydroxy acid and beta-hydroxy acid (BHA), glycolic acid, botanical extracts like tea tree, cucumber, and green tea.
Hydrating serum
Face serums aren't meant for hydration still when you have extremely dry skin definitely, you gotta choose hydrating serum along with a moisturiser. The serum will penetrate into your pores and provide the required hydration. Applying moisturiser over it will help to lock the hydrating ingredients.
Active ingredients to look for: Argan oil, glycerin, hyaluronic acid, Aloe Vera, rosewater, jojoba, and vitamin E.
Skin brightening serum
Face serums have a great chance of brightening your skin. They help in improving your complexion, evening your skin tone, and reducing hyper pigmentation. Proper and regular use of these serums will give radiance to your skin.
Active ingredients to look for: green tea, licorice root, and grapefruit or antioxidants like vitamin E and vitamin C.
Steps to apply serum effectively: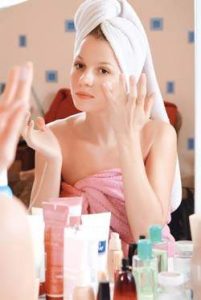 Cleansing your face is always the first step. For effective cleansing, wipe your face with an oil-based cleanser and then massage your face with a water-based cleanser. This cleansing method will leave you with a completely clean face.
Toning is the second step. Toning helps your skin to exfoliate dead skin cells and closes the pores.
After the above two steps, your skin is ready for the serum and address skin issues. If your serum is thin then take 2 to 3 drops and 5 to 6 drops if your serum is in thick consistency. Pat, it to your cheeks, neck, nose and chin until your skin completely absorbs the serum. Avoid massaging or spreading the serum in a circular motion.
Moisturising your skin after applying serum is an essential step. Regardless of the skin type you shouldn't skip this step. Moisturiser helps to lock in the hydration and sets a protective coating over the serum from UV radiation and dust.