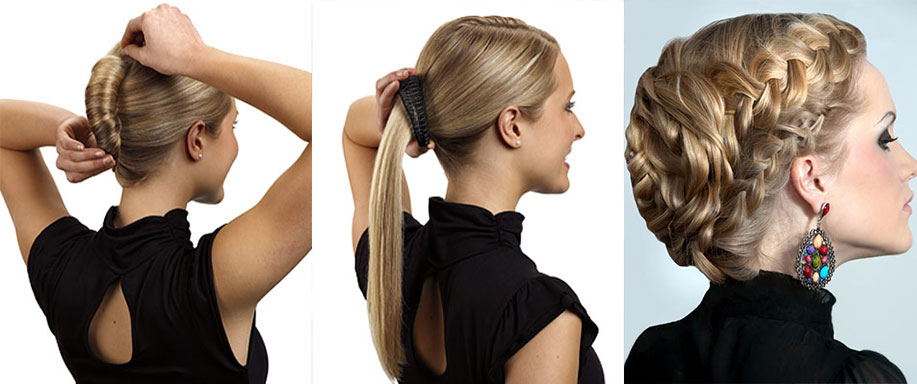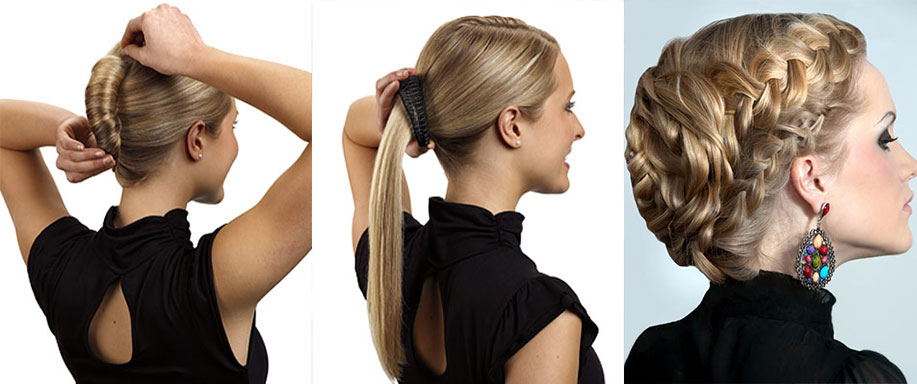 Today women work everywhere in every field and keeping up to the professional presence in the office is a difficult task. It is necessary to look professional in the office. This involves the clothes and hair to be perfect. Simple Hairstyles can enhance your personality and you can look smarter. The hairdo's can be done as per ones facial shape, height and hair texture of a woman. Small Changes in the hair styles can feel you confident and will change your appearance.
Today hair styling industry is different altogether. Women can not only make their own hair styles but can get professional trainings and can help other women groom and make them look good. These professionals get training of hair styling from cosmetology and beauty schools world wide. They create their own styles using different tools like props, lights, accessories and colors. The tools and accessories that require for making hair styles are hair irons that include straightening, curling and crimping irons, rollers and hair dryers. Along with them high quality hair products are used to add texture, shine and volume to the hair before the style. Hair pins, bobby pins and hair sprays are used to hold the hair firmly in their place.
Styling products are commonly used today like shampoo and conditioners. High profile salons use treatments like hair serums, hair wax, mousse, gels, clays and hair oils. Leave in conditioner and other conditioning treatments are done in these salons. There are many options and styles that can be done using different decorative ornaments. Hairpins, hairbands, ribbons, rubber bands, clasps, barrettes, combs and scrunchies can help you make a variety of styles. Decorative artificial ornaments help these styles look good. Dangling chains with flowers, fake switches and hair extensions are used worldwide on hair styles.
So, here are 3- 5 minutes hair styles for you
Sleek Ponytail – A sleek ponytail is a easy way to look smart and can be done in many ways. Just adding a bounce can look super hot in any season.  The ponytail is the most reliable hair style for any age and can be done very fast. Some style can be added in it like – take a small strand of hair and wrap it around the elastic so it is hidden. The ponytail can be secured with bobby pins.
French roll – A French twist to your hair gives you a perfect professional look. A French roll is a perfect hairstyle every season. Use hairpins to secure it and use a hair spray to keep it firm.
Braids – Braids is the most comfortable hair style for all seasons. Though a few prefer this, if done in some different way, can look hot. Braids can be done one sided, leaving some strands from the braids. The left out from the braids can look messy, but make sure that they don't come on your face. This can look stylish in any attire and in any season.
So, start right away and get ready to look smarter with an easy yet different hairstyle now.
Related posts