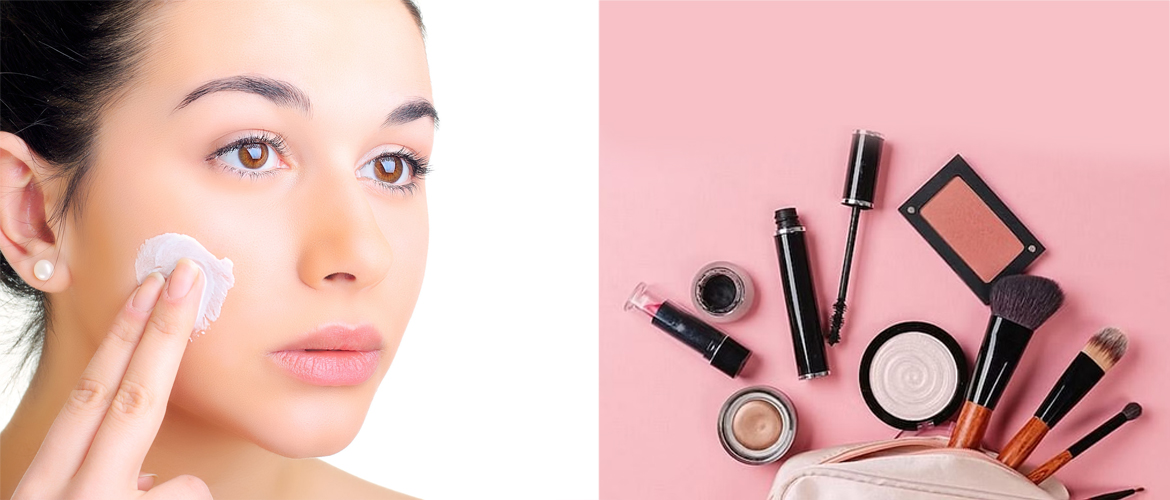 Do you strictly follow a beauty routine? Whether your answer is a "yes" or "no," maintaining your beauty routine while you are on a vacation can be challenging. But fret not! We will provide you with some tips and suggestions so that you can stick to your beauty regimen even when you are travelling or going on a vacation. 
Now, get ready to steal the show on your holiday by making use of our simple tips and hacks! 
Vacation Beauty Essentials
Have a lip balm handy to deal with dry lips. Try to take some multipurpose makeup so that you can keep your makeup kits light. You can include mascara, concealer, and a blush stick if you are trying to be the centre of attraction at one of those vacation parties!
Throw in some of those face-cleansing wipes too. You will definitely find them to be useful later. 
Skincare Tips for Travelling
Maintaining a proper skincare routine is always crucial. It is all the more essential while you are on vacation because, during these times, your skin could be affected by pollutants, dirt, or sunlight. And, you can reap the benefits only if you keep using your skincare products consistently. Therefore, maintain your usual cleansing, toning, and moisturizing activities during your vacation and try not to skip any of them. 
Staying Hydrated for Healthy Skin on Vacation
Do carry a bottle of water wherever you go so that you can keep sipping from it during the day. And, never underestimate the importance of keeping your body hydrated. Depending on the city/town where you are spending your leisure time, get some seasonal fruits and eat them during the day. Of course, these are not exactly beauty tips, but they are the simplest to maintain and keep your skin healthy and always hydrated. Remember to use your moisturizer as you do while you are at home.
Beauty Hacks for a Stress-Free Vacation
Excess oil is one of the most troublesome issues that may arise on vacations. One hack that can stop this issue from spiraling out of control is the usage of rice papers or blotting papers. Pack some of these in your travel bag and keep dabbing your "T" zone frequently. 
In case you are worried about your hair while travelling, try using a dry shampoo. This will help in refreshing your tresses between washes. Dry shampoos can also add volume to your hair. Using a hair serum will detangle your hair and give it a glossy shine. 
Sun Protection for Your Skin While on Vacation
Getting a healthy tan is alright. But if you want to protect your complexion and safeguard your skin from UV rays, do make use of a proper sunscreen lotion. These lotions will be handier if you are outdoors most of the time. But make sure you use the appropriate sunscreen for your skin type. 
Thus, with a few simple measures, you can enjoy your vacation as well as maintain your beauty routine. And, do not forget to carry those vacation beauty essentials while you are on the go. They will help in keeping your beauty intact and having a picture-perfect face and body, which is extremely important when you click those selfies!