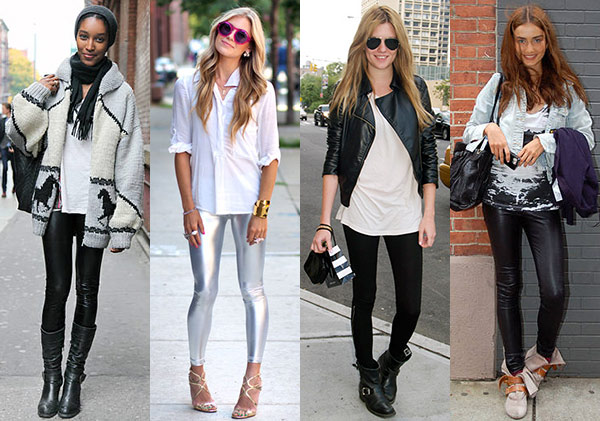 Fashion, trend and styling have always been a girl's desire.  A girl or a woman always wants to look beautiful, thinner and stylish.  A girl's shopping almost takes hours and hours. The reason behind this is that she desires to look fit and young in whatever she wears and carries. But at certain times, the choices often end by in big mistakes. These mistakes are for selecting wrong apparels as they tend to make her look fatter and fatter from all the sides. Thus, the guide below educates and aware girls about styling mistakes that should be avoided for not looking fat.
Check out these Styling Mistakes:
Though the types of dressing are confined to certain extent, yet the styling and make of the clothes is infinite. A piece of cloth can take any form. For example a skirt can be worn in a tight as well as flair manner. Hence, people should be aware of what they choose to wear.
Skin Fit dresses: A skin fit dress often highlights the different parts of our body like thighs, hips, bust, flabs, etc… It often gives a short look to women who wear it to flaunt their style. But the girl should choose well before opting for this dress. Skin fit dresses go well on girls who have a slim body and can carry heels. Thus, average body people should avoid skin fit dresses.
 Wide or a full Skirt: A wide or a full skirt comes and goes away from fashion from time to time. Women with short height should avoid wearing this flairy and wide skirt. It makes them look all the more shorter and fatter. Women should also avoid pleated as well as gathered skirt. Women with tall height can definitely go for such skirts but only if they are thin in shape.
Skinny Jeans: Jeans have become a great favorite for girls and women as well. Skinny Jeans look just the best on skinny girls or women. If skinny jeans are available in all sizes, then this does not mean that it will look good on large sizes. It will definitely make them look fatter and odd. The skinny jeans would come out to be an unfit for their wardrobe.
Patterned Pants: A time was when patterned pants were very much in. In this, the pants have large numbers of square patterns which make the women look wider. Since the patterns are large and great in width, it gives out an enlarged look to the viewer. Hence, patterned paints should be avoided until the person reduces weight and becomes thin.
3/4th or cropped pants: Cropped pants are slightly above the ankle. Average weight women look fatter from the thigh area after wearing cropped pants and 3/4th.
Puffy coats and Bulky Sweater: It is essential for girls to wear clothes that are in fitting with their body. Over hugging clothes give an enlarged body look to the viewers. Girls look overweight or hefty when they wear a sweater or a coat that is two sizes bigger than her body.

Related posts