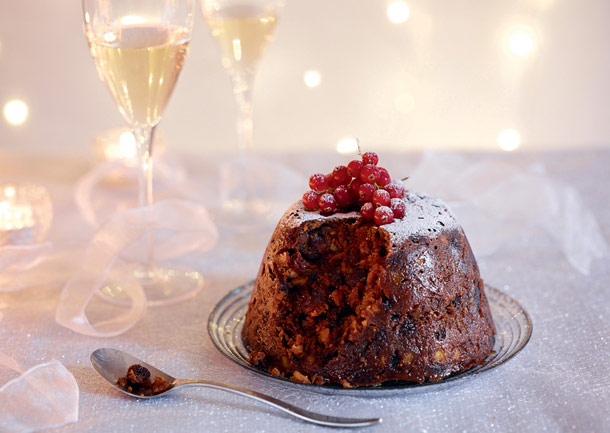 The best way to welcome the festive season is to treat yourself to some desserts. Of course we are not talking about the store bought ones. Don't be lazy. Get up and make your Christmas special by making your own desserts. Make your dessert the centerpiece of the Christmas dinner evening that the whole family will enjoy.
 Apple/Pumpkin Pie – Make an old fashioned apple or pumpkin pie. Dig out your grandma's secret recipe and dive right in. You can include family in the preparation, like people did in the old days.
Eggnog cups – This is the most popular dessert for Christmas. Serve eggnog custard cups with flaky pastry as a base to end Christmas dinner on a wonderful note.
Christmas pudding – No Christmas is complete without traditional Christmas pudding. The younger generation may not like it as much though. This dessert was considered special in the past because it was filled with rich and expensive ingredients, only to be made on festive occasions. It can be made several weeks in advance and is perfect for those who don't want to hassle themselves cooking at the last minute.
Baked Alaska – This dessert is loved by both kids and adults alike. It's very simple to make. Baked Alaska basically is a ice cream cake topped with snowy meringue. It was originated in Alaska and is now an American favorite.
Yule Log – Kids love their Yule logs. The log consists of a feather soft Swiss roll frosted and filled with chocolate butter cream or ganache. It got its name because it is shaped like a log.
There is nothing like a sweet treat to end that perfect festive season. The possibilities of dessert options are endless. But try to keep the spirit of Christmas more alive by sticking to the traditional desserts, and let your family get a taste of the past.Indulge your sweet tooth and quit calorie counting for a few days. It's the season to be merry and enjoy.