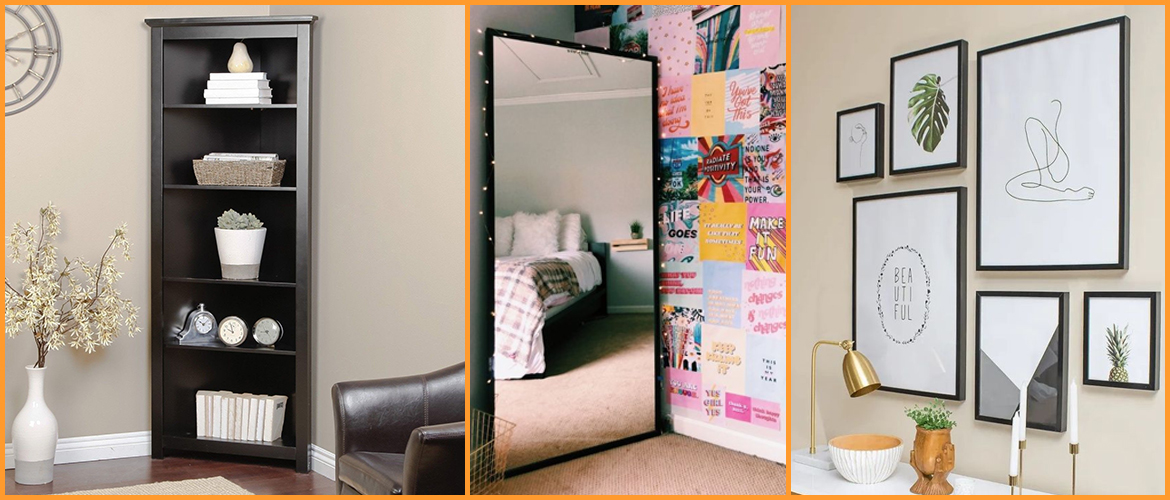 How Can I Make My House Beautiful on Low Budget?
Home is where the heart is. It all starts at home. We must keep the area beautiful and contemporary to make sure that it feels like heaven every time we are there. Maintaining a clean and orderly home is always crucial. It's impossible to enjoy your living area if it's messy. Everyone just wants to be somewhere comfortable to unwind after a long day at work. In a chaotic environment, this is impossible to accomplish. You don't need to be wealthy to have a beautiful, lavish home; all you need is creativity. Here are a few home decoration ideas and life hacks for home decor.
Living Room Hacks
The living room should always have fewer furnishings. Don't overcrowd your home with items you don't require. For your living area, choose the appropriate furniture. For example, if your living room is fairly small, avoid choosing l-shaped sofas because they would take up half of your living space. Instead, opt for a two-seater single sofa and match the color to your wall color.

Always pick a single, empty wall to display all of the portrait frames. It looks lovely when the portrait frames are hung on one side of the living room. Although the frames are in different sizes, it will be best if the colors coordinate.

The television stand will appear suitable if it is just across the sofa. If nothing is placed on the television stand except the speakers for the television and other electronic gadgets, it will look fantastic.

A corner stand will occupy the space in the corner and can be used to display decorative items such as flower vases, artwork, books, artificial plants, pen stands, lamps, and more.
Bedroom Decor Hacks
A bedroom serves as a location for our clothes and dressing table in addition to being a place to sleep. Neon lights are the ideal choice to give your bedroom a unique and gratifying appearance. On the bedroom walls, neon led strips can be adhered to, for a posh appearance.

If you have an interest in wall paintings, go ahead and get one of your choosing, but make sure it complements the color of the wall to give it an attractive appearance. 

A long framed mirror in between a

wardrobe

looks classy. 

A long curtain will make your room appear lovely and will shield you from the morning sun.

Your bedroom will become more elegant with a dressing table. It will be a fantastic spot to dress up and put on cosmetics, as well as aid in keeping daily beauty requirements.

Your bedspread and pillow covers should coordinate to give your bed a pleasant appearance.

A dream catcher will undoubtedly improve the appearance of your bedroom. You can hang your preferred dream catcher on the wall of your bedroom.
Home organization can be challenging. However, when everything is well-organized, you begin to enjoy the space, and the house unquestionably becomes heaven. Hope this blog gave some tips on home decoration ideas, modern home hacks, and life hacks for home decor.