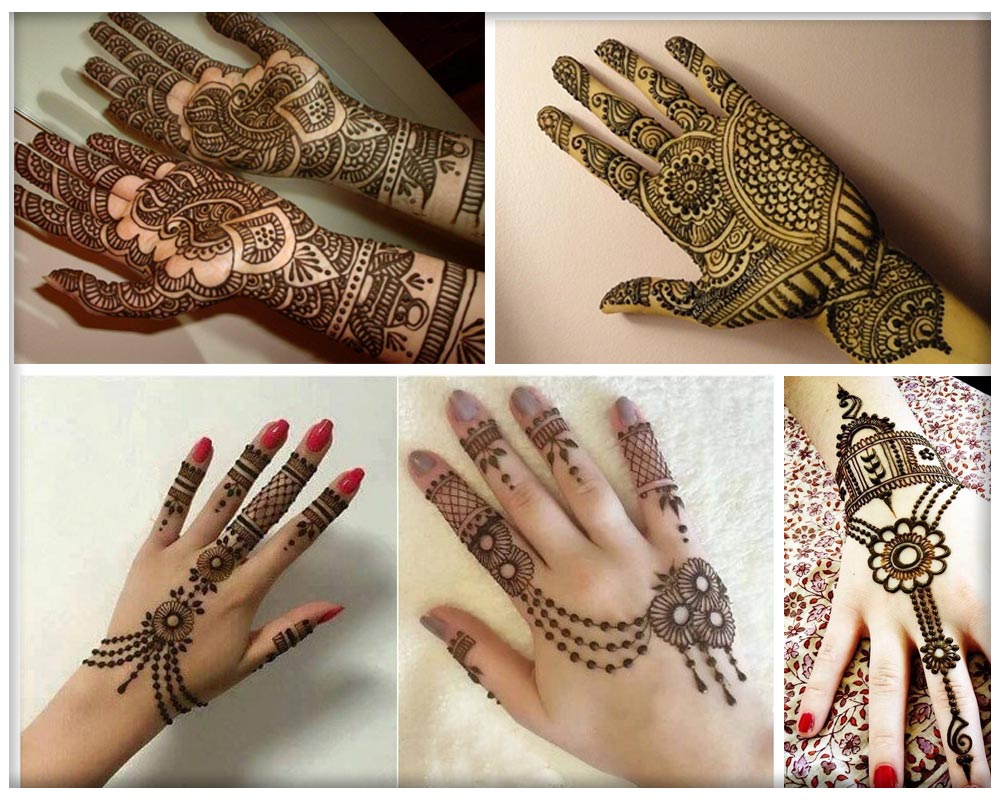 The Essence Of Henna
Henna is one of those aromatic flowers which have multiple uses. Apart from making being used in perfumes, its leaves are dried and then crumpled into a fine powder. This is used as dye for clothes, hair and most passionately the skin in the form of tattoos. The henna shrub can also treat skin problems.
Henna Tattooing
The obsession with henna tattoos is not new. Ancient Egyptians including Queen Cleopatra were also into it. People of different regions and cultures have their own traditional way of henna tattooing. In most Indian weddings, there is a whole big function of applying henna on the bride and sometimes the groom as well. Their hands and feet are embellished with reddish-brown mehndi patterns. It is spiritually believed to be the symbol of love, beauty, happiness and offering. Tattoos in India have more of floral and leafy patterns and fine lines. The Arabic designs are vast, whereas Africans use more of geometric and intrepid styles.
Here Are Some Beautiful Trendy Henna Tattoo Designs
Floral Designs
These designs are more suitable for family functions, mostly marriages and festivities. Other designs include circular, symmetrical, square, heart shaped, butterfly or lotus type.
Peacock Pattern 

Beautiful peacock/s printed in the palm with another pattern covering a finger will look simple and graceful. This pattern can also look gorgeous on your legs. It'll be the perfect match for your knee-length and short sleeved ghagra cholis.
With Rhinestones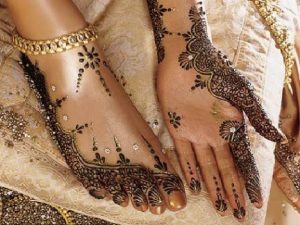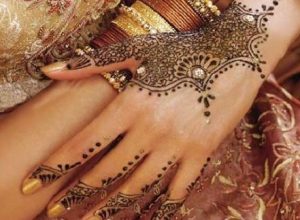 Adding rhinestones on top of certain gaps in the tattoo design or on the middle part of flowers will give that royal feeling.
Designs For The Feet
You can go in for the same design for your feet as your hand, or a different one. Floral or leafy henna patterns will adorn your feet beautifully. You can also draw an anklet around your ankle for that modern, unique look.
Designs For The Wrist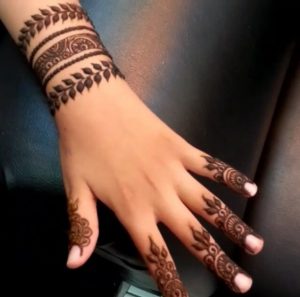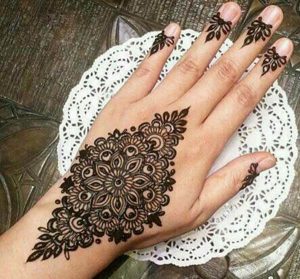 Likewise, as an anklet, you can also draw a bracelet or bangles around your wrist with henna. Actually you can try up doing any pattern with henna as far as it looks stunning. Flowery designs with dots at the ends go well for the wrists.
Arabic Mehandi Designs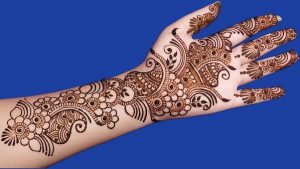 Arabic henna tattoos are simple and distinctive. These designs can be used casually by teenagers or young adults. There may be little or no shading in the hand but the lines can be a little thick.
Arabic Design For Back
This can be termed as the latest and novel trend of henna tattooing. For those who wanna look ethnic yet sexy in bridal attire, you can flaunt this back mehndi design over your backless or low neckline blouse. It will take some time, effort and patience, but is really worth it.
How To Make The Henna Tatto Long Lasting
We all know how painful and costly can be the regular permanent tattooing. Perhaps, though henna tattoos are just temporary, we can at least try to make it last a little longer. Generally they may last for around two to three weeks. Keep the tattoo overnight after applying to your skin. Then rub some sugar syrup and lemon gently over it. This will enhance its colour and also prevent it from fading soon.
Anyways, most Indian women believe that the brighter the colour of the tattoo comes up, the more loving their husband will be. However, the nature of the colour will depend your skin colour and type, body part and how often you wash yourself.