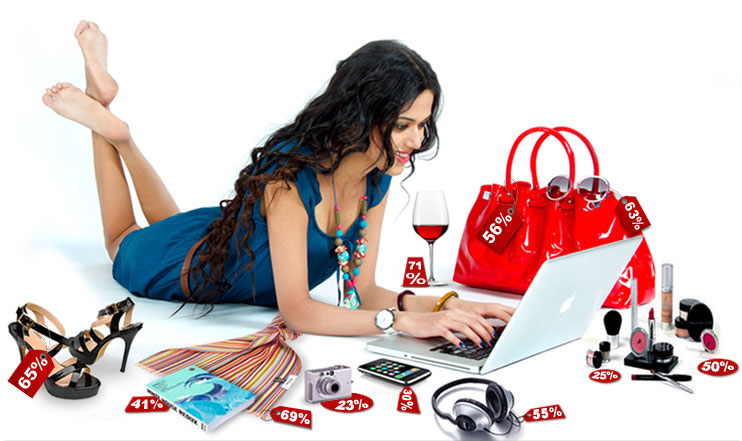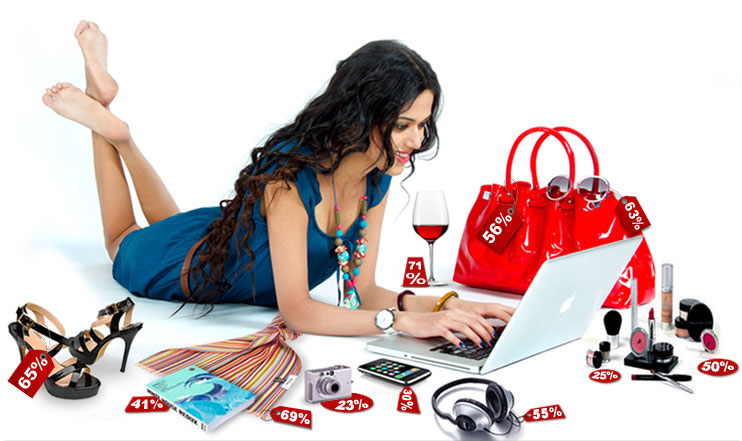 With technological advancements, online shopping has become a popular option. There are many reasons why online shopping is gaining a lot of popularity.
Few reasons why online shopping is a fabulous idea
Avoid crowds
 When going for shopping, the major drawback one has to suffer jostling crowds. It becomes difficult to browse through several options available in a shop, particularly during Christmas and other festival times. Online shopping can be done while sitting in the comfortable confines of one's living room and avoiding pressing crowds.
Avoid queues
 When shopping in a big mall or a departmental store, one has to stand in long, never ending queues for making payments. Many times, you must have seen exuding long sighs from people standing in a long queue for a long time. Many times people even getting aggressive and foul mouthing at sales clerk if there is even a slight delay in transactions.
Extensive stock
 People using an online way of shopping can also enjoy browsing through extensive stocks and options available in comparison to shopping at any store or a shop. Online platform offers a lot more options for every product in comparison to an actual shop.
No parking hassles
 Online shopping also helps in avoiding parking hassles that have become a common scenario in all marketplaces and malls. People get stuck in traffic or spotting a parking spot becomes quite difficult when visiting a store or a shopping mall.
Avoid time restrictions
 When shopping online, there is no need to hurry as one has to when shopping from stores or malls that get closed at about 9 PM. When shopping online, one can browse through the multitude of options at any time of the day, whether it is early morning or late night. The transaction will be easily processed without any time limitations.
Comprehensive options available
 Millions of websites selling a variety of products and services are available on the Internet. One can browse through as many as possible without even stepping outside the comfort of their homes. The options are much more in comparison to actual shops as the latter cannot maintain a lot of inventory.
No need of lugging shopping bags
 When a lot of shopping needs to be done, one has to lug around a large number of shopping bags from one shop to another. This becomes quite uncomfortable at times. In online shopping, there is no need to carry heavy shopping bags as the products bought by you will be delivered at your door steps.
Attractive packaging
 Working under tremendous pressure, many times, sales assistant are not able to pack items bought in a refined manner, but one will always get attractive packaging when using online shopping option.
Comfortable way of shopping
 When using online shopping option, one can avoid a wide array of discomfort and inconvenience of actual shopping. Shopping can be made an enjoyable experience when selecting and buying products from the comfortable confines of one's home.
No physical money spending
 Buying anything using an online platform avoids spending money physically, at least, for a while. A lot of discounts and schemes offered by websites also make shopping a fun experience.
Related posts