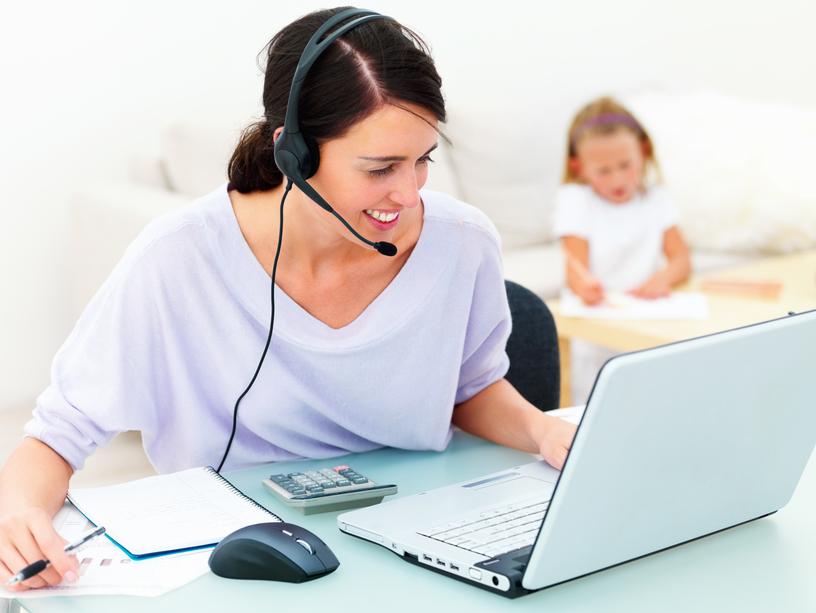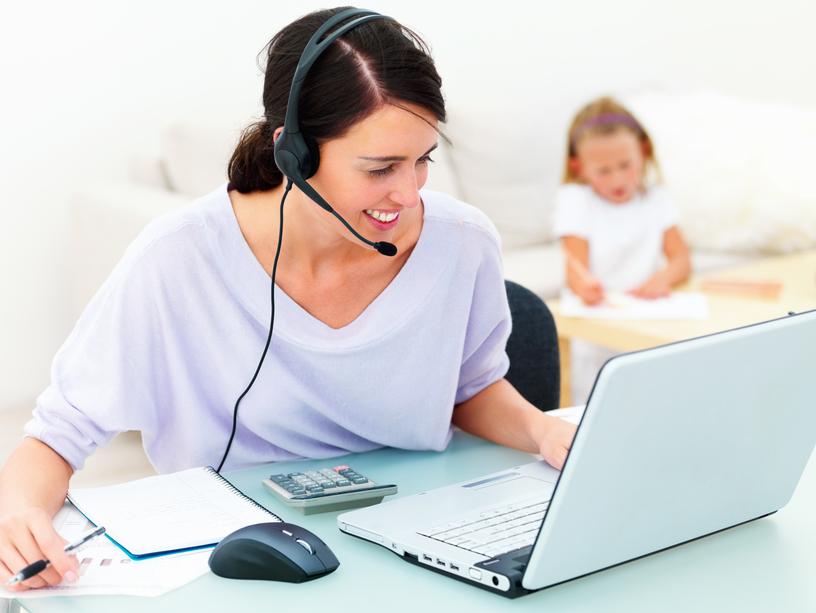 In the today's era of Information, Technology, and Communication, Women are playing important role in various industries. Today's woman is not only a simple homemaker, but also she is more careers oriented. Managing all her family responsibilities and duties, she always tries to find some opportunities to make her time interesting. Though, the women are working successfully in various sectors, some women prefer to make their career in home-based opportunities and a lot of home-based opportunities are available for women.
Due to advancements in technology and communication and easy availability of the Internet, it is very simple to get opportunities which allow you to work from home. You can work as per your time convenience and can easily complete your work by managing your daily responsibilities.
You can make your career in following areas which are best suitable for you. These careers are considered as the best career options for women.
Technical Writing-Technical writing is an art of communicating technical information with the audience in a language understandable to the reader considering their knowledge base. A woman can work in the Technical Writing field as a freelancer and can make this opportunity as the most earning opportunity. As a Technical Writer, you have to create a variety of documents such as user guide, installation guide, administration guide, and so on, by gathering information from subject matter expert. Also, if you have knowledge of technical writing standards, you can write informative technical articles for various websites and magazines. If you are any graduate and fluent in English language, you are eligible to make career in Technical Writing. Also, various institutes offer full time as well as a part time course in Technical Writing for a short duration.
Instructional Designing-Instructional Designing is the most emerging field nowadays. If you are interested in academic content development, training material development, this career opportunity is waiting for you. As Instructional Designer, you are responsible for creating courseware development, storyboarding, developing video tutorials, and so on. Various tools such as Adobe Captivate, SnagIt, and RoboHelp are used to develop the various deliverables. This field is very similar to Technical Writing. If you are any graduate and fluent in English, you are eligible to work as an Instructional Designer.
Foreign Languages-Due to advancements in telecommunication, all the regions in the world are very close to each other. Various countries like Germany, Japan, France, USA, and so on, outsource to countries like India. Though English is considered as a Universal language, most of the countries like Germany, Japan, and France work in their native languages. They outsource their work to other countries. To establish proper communication and sharing information, the language consultant plays a vital role in translating various documents in local languages of both parties. If you are interested in communication and learning different languages, this field is made for you. You can start your translation consultancy from your home.
Fashion Designing-Fashion Designing is the most popular and global career in today's world. This career provides various opportunities for a woman in a number of ways. Many Fashion designers work as a freelancer by designing clothes and accessories such as bracelets, necklace, and so on. You can start this career from home in your mean time with a minimum investment. Interest in art, fashion, and culture is the main criteria to enter in this field. Various institutes offer diploma and other courses in Fashion Designing. You can run your own boutique from home by selling the clothes and accessories designed by you.
Career in Art and Craft Products-If you have some creative skills and you are an art lover, you can make your art as your career by selling craft products created by you. This type of home-made craft products is in demand nowadays. Most of the people are crazy about paintings, drawings, and other art products. These home-made products are sold at a very high price in the market. Using the skills you have, you can also create and sell seasonal products like designer lamps, greetings, and idols.
You can select your dream home-based career based on your interest. There are lots of opportunities available in various sectors which offer good income in zero or minimum investment.
Related posts