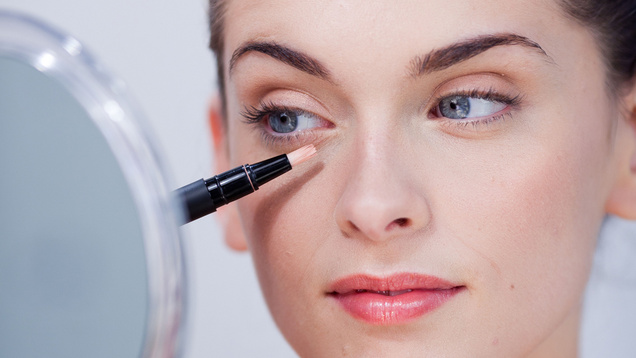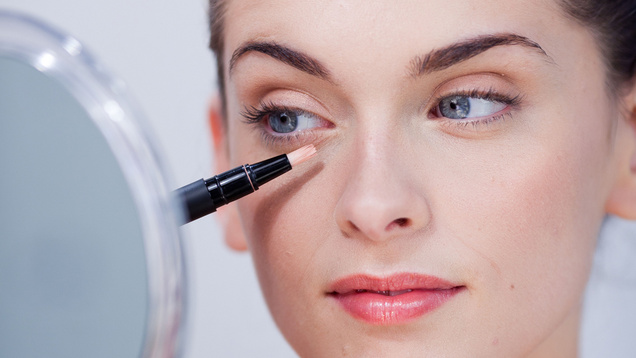 We all make mistakes when applying makeup. And in order to hide or remove the mistake we land up making a total mess of our faces.
Here are some quick fixes to help solve those makeup mishaps:
Smudged lipstick-Using a damp concealer brush or cotton, apply a bit of foundation to the smudged area.
Clumped eyelashes-Wet a clean mascara brush and move it along the length of your eye lashes till they separate.
Too much blush-The mistake most of us make is to spread the excess blush to the rest of the face. You'll only land up looking like a clown that way.Instead use a clean brush and rotate on the apples of the cheek till the blush reduces. If it still seems harsh, soften using a wet foundation sponge.
Too much foundation-Using a clean powder brush, brush off all the excess powder. If you still feel that it looks over the top, then wet a foundation sponge and gently dab on the areas of your face where you think you've overdone it.Finish off with a touch off pressed powder to blend all the makeup.
Smudged eyeliner-If you are talented enough you can convert the messed up look into a smoky eyed look.
Too much eye shadow-Use a clean eye shadow to gently brush of the excess and also to soften the sharp edges.You can even try to soften the look by brushing on some eye shadow in a lighter color.
Zubina
Zubina is someone who believes in "women supporting women" and women empowerment is her ultimate motto. She holds a master's degree in public health and has a firm belief that mental health is as important as physical health. She loves playing with words, therefore she started her career as a writer who comes up with blogs that can help other women who are suffering physically and mentally. Ashley loves learning about several different health issues, hence you can find solutions for almost all the problems in her blogs. Have a look at her blogs and you will love them for sure!
Related posts