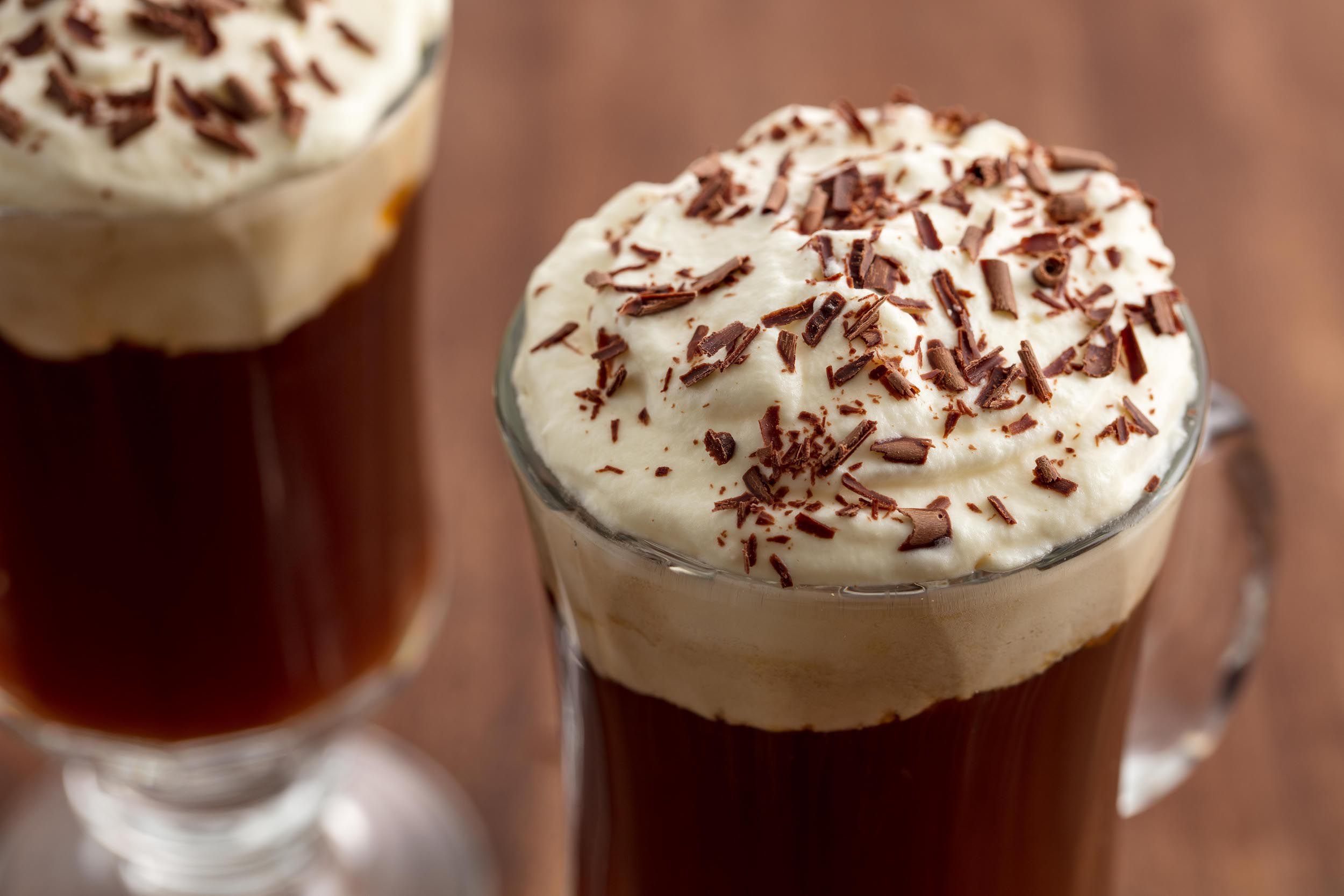 Staying away from the ecstasy of Irish coffee because of the alcoholic content? Well, you no more have to control the temptation. But, before we begin sharing the recipe we have in hand. Let's take a minute to know what actually Irish coffee is.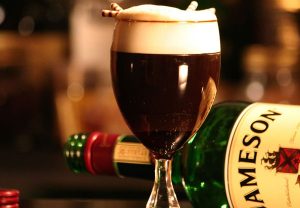 The mouth-watering drink has an interesting history. All thanks to Chef Joseph Sheridan for improvising the Irish tradition of adding whiskey in their tea. He replaced tea with coffee and introduced the world to the most lip-smacking concoction. The classic drink basically includes sweetened coffee, proportionate ounces of Irish whiskey, and whipped cream. The alcoholic kick is what makes it taste unique.
Choco-Hazelnut Irish coffee Recipe
But, just like me, if you are one of those souls who like to keep it alcohol-free, then here is how you can still savor this exotic delicacy without having to compromise on the taste. Well, here are the secret ingredients; thank us later!
8 ounces of steaming hot brewed coffee
1 ounce Hazelnut creamer
Chocolate syrup
Whipping cream
Preheat the glass in which your coffee is to be served. Add a good amount of strong coffee and include the hazelnut creamer. Include one tsp chocolate syrup to the mixture and secure some for garnishing. Sweeten the whipped cream and add it over the coffee.
Tricky Cream Float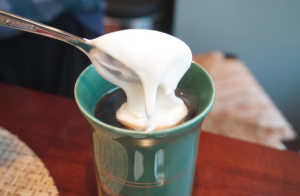 Yes, it really is tricky to make the cream float over the coffee. After a good research on the web, the secret was finally revealed. It all lies in the way the cream is whipped. Maintaining what they call it a "ropey consistency" will ensure your home-made Irish delight looks just as they serve in cafes. An extra hint is to keep the coffee amply hot while the cream being too cold to make it float easily.
Sprinkle coffee powder and glaze it with chocolate grates for the garnishing.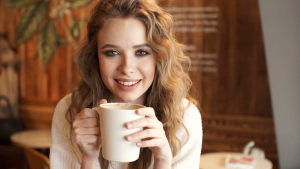 You could also experiment it with different flavors by adding Rum extracts, lemon grates, or with a scoop of ice cream. Whatever be the variant, Irish coffee is sure going to be the best treat for every caffeine addict.
Summary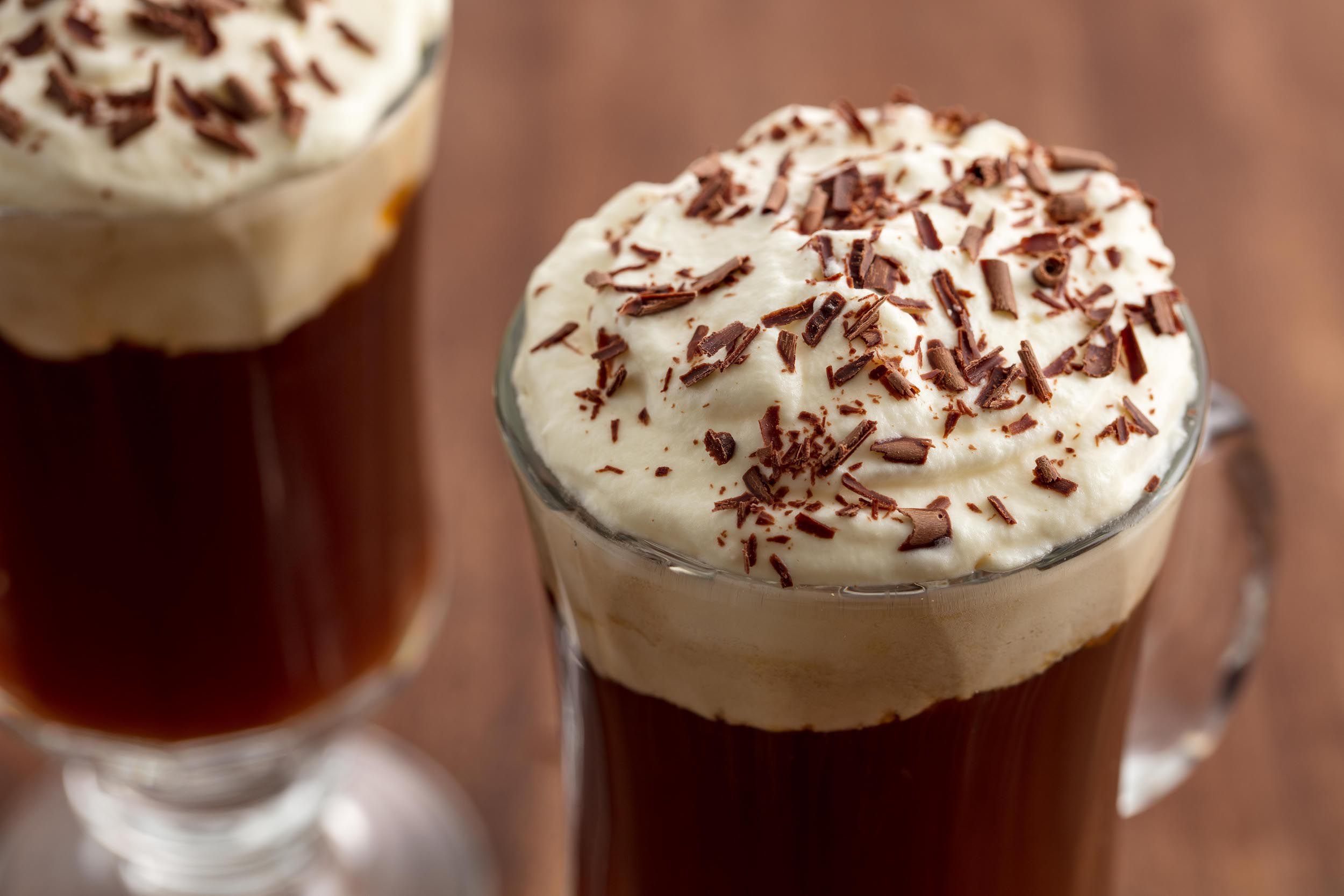 Article Name
ONE-MIN RECIPE TO RELISH NON-ALCOHOLIC IRISH COFFEE!
Description
Staying away from the ecstasy of Irish coffee because of the alcoholic content? Well, you no more have to control the temptation.
Author
Publisher Name
Publisher Logo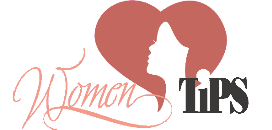 Nithya
A proud homemaker and a freelance writer, Nithya strives to make every woman's life beautiful through her words. Her blogs are drafted in such a way as to help the gorgeous women out there with every aspect of life like introducing healthy foods, ways to relieve physical and mental stress, travel tips, makeup tutorials, self-care ideas, productive work options, etc. An author you wouldn't regret following simply because of her love for women's wellness.
Related posts