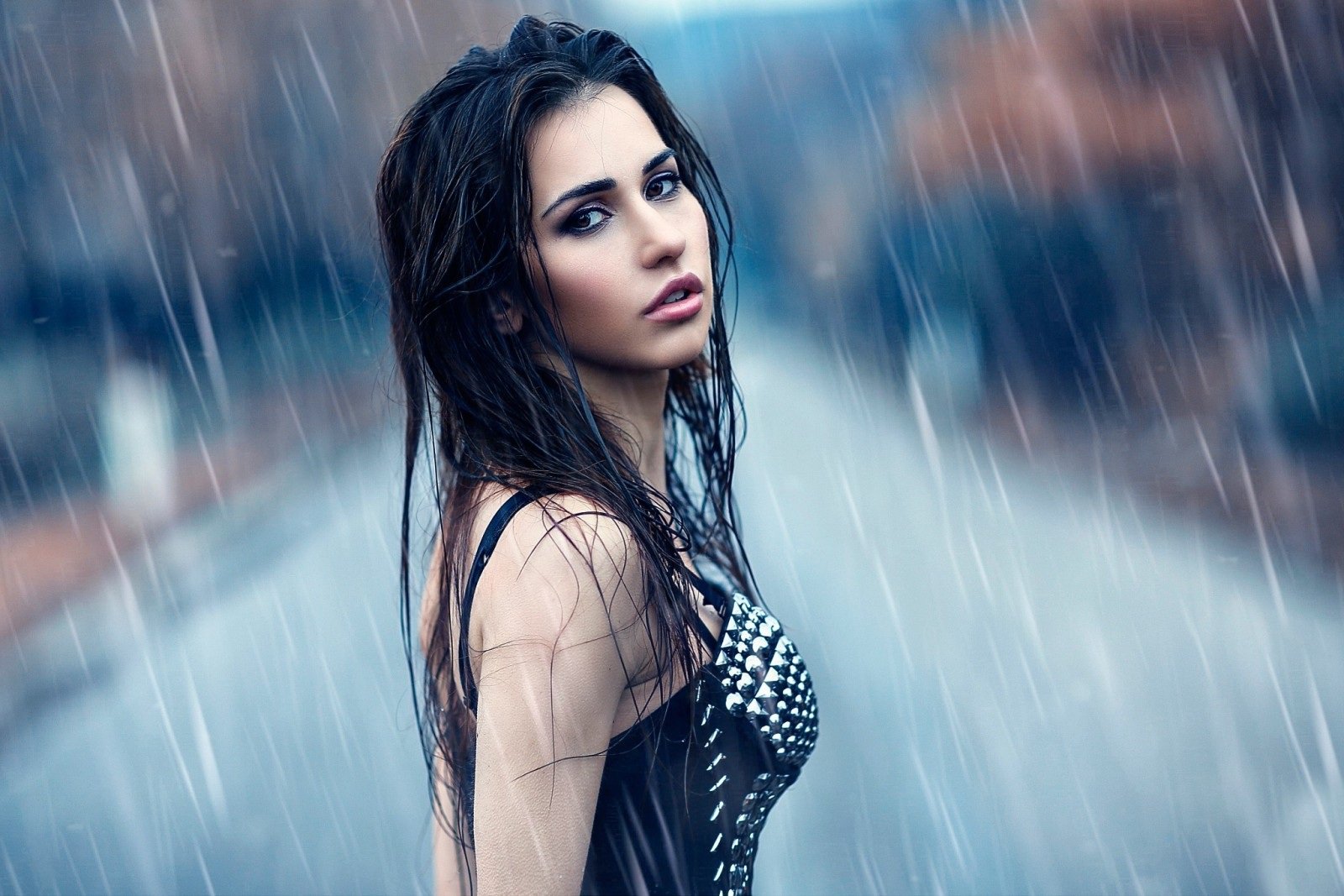 Monsoon, the king of the season is here. Don't let rainfall blunt your fashion statement. With constant pitter patter and a periodic thunderstorm, the monsoon is going to surprise us a little bit more than spring. The shower can be pretty messy balancing between couture and comfort. Need to worry, you may play with color, style, and silhouette this monsoon to make you look fresh. Here are given few tips to give you an executive look and to remain comfy at work during monsoon.
Indian dresses: If you wish to be dressed in Indian apparel during the rainy season, avoid putting on salwars and patialas. Instead, you may pick up leggings and churidar. Yes indeed, it's difficult to manage long dupattas, so replace them with scarfs or stoles. Have a look of tops you can wear to the office to make yourself look chic.
Shorter hemlines – Monsoon calls for shorter hemlines for sheer feasibility. There are so many short hemline outfits available now online to buy on offers. Indigo printed outfits to create a chic look so have them in your wardrobe for this monsoon.
Pleasing tunics – Tunic is a versatile outfit and you can dress them up to create a different look. Moreover, pair the costume with a pair of leggings or jeggings.
Asymmetric style – Bright shade asymmetric style kurtis can be worn during rainy days. It's a big no-no for long kurtis, sarees and long skirts because they get muddy when you walk on the road.
Trousers and skirts: It is preferable not to wear long trousers and if you have trimmed pants, you may try off with shirts and stylish tops to the office. There are chic formal skirts available you may put on during rainy days.
Colors: It's a good idea to hit a dull climate with red, blues and oranges. Keep whites and light-toned outfits in the wardrobe for a couple of months. As they remain see-through and tends to get stained easily. For tops, you may go for pink, blue and red.
Footwear: leather or canvas shoes are not suitable to be worn during monsoon as they likely to soak water and take time to dry up. Instead, go for jelly shoes and flats which will remain slip resistant. Don't wear loose sandals as they spurt mud back on you while walking through mud-covered areas.
Take a break from the everyday formal outfit and try on these styles.
Sheetal
An extrovert with a lot of sense of humor and a feminist who wants to smash down patriarchy! Sheetal is an open book and she speaks and writes her heart out no matter what. God created her with a pinch of spice and a lot of yum. Get to know this hardcore fun-filled human being!
Related posts