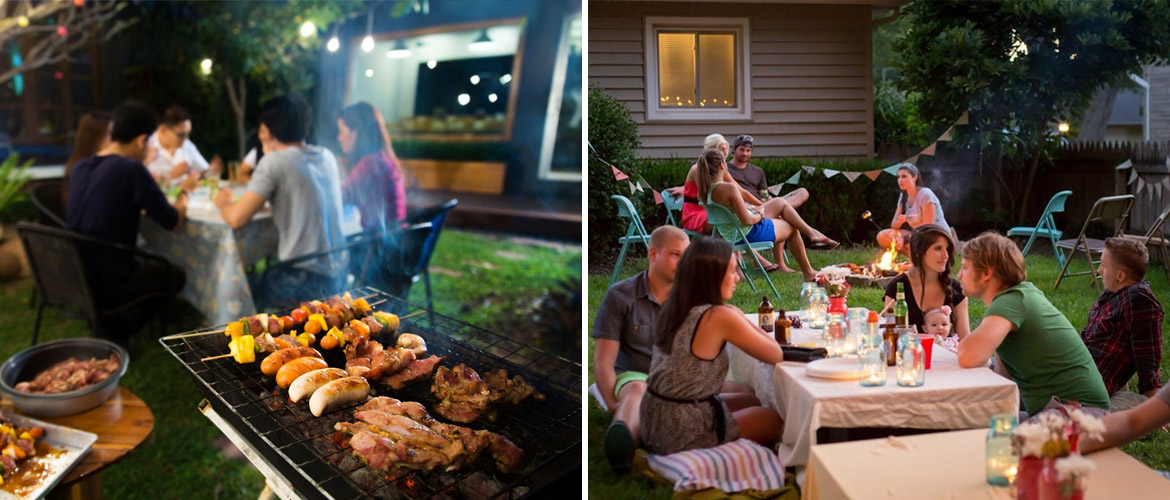 Cooking for your family is fun. But inviting relatives and friends over for a summer barbeque party adds to the fun and frolic. When you have good company and lots of delicious food, what more can you ask for? 
So, here's how to plan the perfect summer barbeque party for your family and friends at home.
Ideas for Hosting an Unforgettable Summer BBQ Party in Your Backyard
There are some budget-friendly ideas for organizing a fun and festive summer barbeque party at home. Here are a few of them.
Make a List Well before the Party
This is not going to take too much of your time, but it will be extremely helpful. Just write down the names of all the eatables you are planning to have. These will include the main dishes, the side dishes, the snacks, drinks, etc. Having a list will give you a clear idea of the items you must have. Also, have all your utensils, plates, cups, spoons and the rest of the cutlery ready. 
Here's more expert advice on planning a stress-free summer barbeque party that everyone will love.
Send Out Invites Well in Advance
You might be planning for a close-knit party of just a couple of families or a rather more extensive group of friends and their families. Whatever the number of guests you are going to invite, send them your invites or e-vites well in advance. By doing so, you will not leave out any important guests. And, make sure who will be attending the party. Some may respond, but may not turn up due to emergency situations. Ensure that you keep yourself informed. 
While inviting friends over, you can even request them to bring their own side dishes. Thus, it will be a barbeque party combined with a potluck! However, if you are not feeling comfortable with this idea, just rule it out.
Prepare the Food in Advance
If you wish to avoid stress at the last minute and focus on mingling with your friends during your party time, finish preparing your dishes an hour before the party begins. If any dish needs to be cooked additionally after your guests arrive, you will have plenty of time for that as well. Some of our tips for deciding the perfect party menu are knowing the food interests of your guests and zeroing in on dishes that are commonly liked by everyone.
You can also implement some creative menu ideas and recipes to make your summer barbeque party a hit with guests of all ages. Have some good music on. Any party without music will be a lackluster one. You can make use of a bluetooth speaker for this purpose.
Include Kid-Friendly Snacks
Just keep it simple. You can add some plates of potato chips, chocolates, fruits, and tall glasses of juice. Have an assortment of ice creams handy. If any of the kids are allergic to specific foods, like nuts or seafood, you can arrange such items on a separate table and notify the kids' parents. 
Have Some Decorative Lights
For an evening party, make sure you have some nice decorative lights in your backyard. Arrange them beforehand so that you won't be worried at the last minute because of these small but important kinds of stuff.
By now, you would have got the hang of the ideas for hosting an unforgettable summer BBQ party in your backyard. Go ahead and have loads of fun!