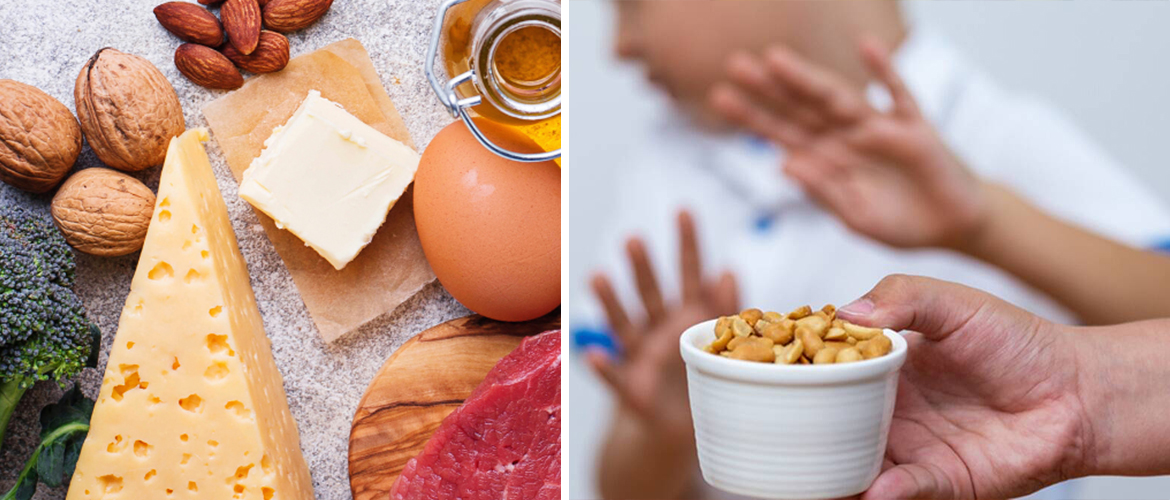 Vacations are filled with fun and are an excellent way to unwind from all the mundane activities of daily life. Vacations can also help in recharging your batteries and getting ready for the tasks ahead. But if you or a loved one in your family are allergic to certain types of foods, a vacation can be taxing. That's because you must be extremely careful in eating outside food and avoiding food allergens. This blog is all about managing food allergies during vacations.
Allergies During Vacation
You would have met people with various types of allergies, like allergies to pollen in flowers, dust allergies, food allergies, etc. Among these, food allergies are pretty common and affect both kids and adults. Some are allergic to nuts, whereas others cannot consume certain types of seafood. But there are ways to tackle these issues and we will show you how to do that. 
While travelling, check out restaurants in the area where you will be staying. If possible, get the menus or ingredient listings from those restaurants. By doing so, you can check whether a particular dish contains allergens. 
If your child is allergic to nuts, you must be very cautious. Sometimes, at vacation parties, kids will just run and grab a cookie from a table when you are not noticing. Many of these cookies have nuts in them. So, kids might consume those cookies without knowing that they contain allergens (nuts). But fret not! There are solutions to every problem under the sun! 
You can resolve this issue by talking to your child about their food allergies while planning for your vacation. And let them understand that they have to be careful with the foodstuffs at the vacation spot. 
Travel Allergy Symptoms
If you are travelling by air, at times, you might be offered snacks like peanuts. If you or your loved one is allergic to peanuts, avoid eating such snacks. 
There are various symptoms of allergic reactions to peanuts. People can have a bout of diarrhea, vomiting, or nausea. Or, there could be skin reactions like swelling or redness. Other symptoms include wheezing, shortness of breath, itching in the mouth and sore throats. There may also be risks of more complicated issues in the future.
What Helps Allergies on Vacation?
To deal with food allergy problems, consult your healthcare provider before you start your vacation. Ask them if you can carry an injection like epinephrine or any other appropriate medication in your hand luggage for emergency purposes. So, if a person in your family accidentally consumes any food that has allergens, you can use the medication.  
Tips for Managing Food Allergies During the Holidays
In case you are attending a party or get-together during your holidays, have a chat with your host beforehand. Find out if there are going to be any dishes with common food allergens like nuts, fish, eggs, or brinjals. 
If you are the host, it will be easier to avoid preparing dishes with allergens. Before you begin cooking the dishes on your menu, ensure that you read the food labels. So, if someone in your family or a friend's family is allergic to a particular type of ingredient, you can avoid using it by reading the labels. In addition to these, there are some more tips that will help you manage food allergies better during holidays. We have listed a few of them here.
If you are cooking, make sure that your vessels are clean and dry. 

Try keeping place cards of ingredients next to your dishes. This will help guests know what dishes they should avoid.

If you are assisting a host, ensure that allergens are avoided while they are cooking.

Wash your hands well with soap and water before touching ingredients or cooked food. This can prevent many types of cross-contamination.
We hope this blog helps you manage food allergies during vacation better. Have a happy and safe vacation!!!