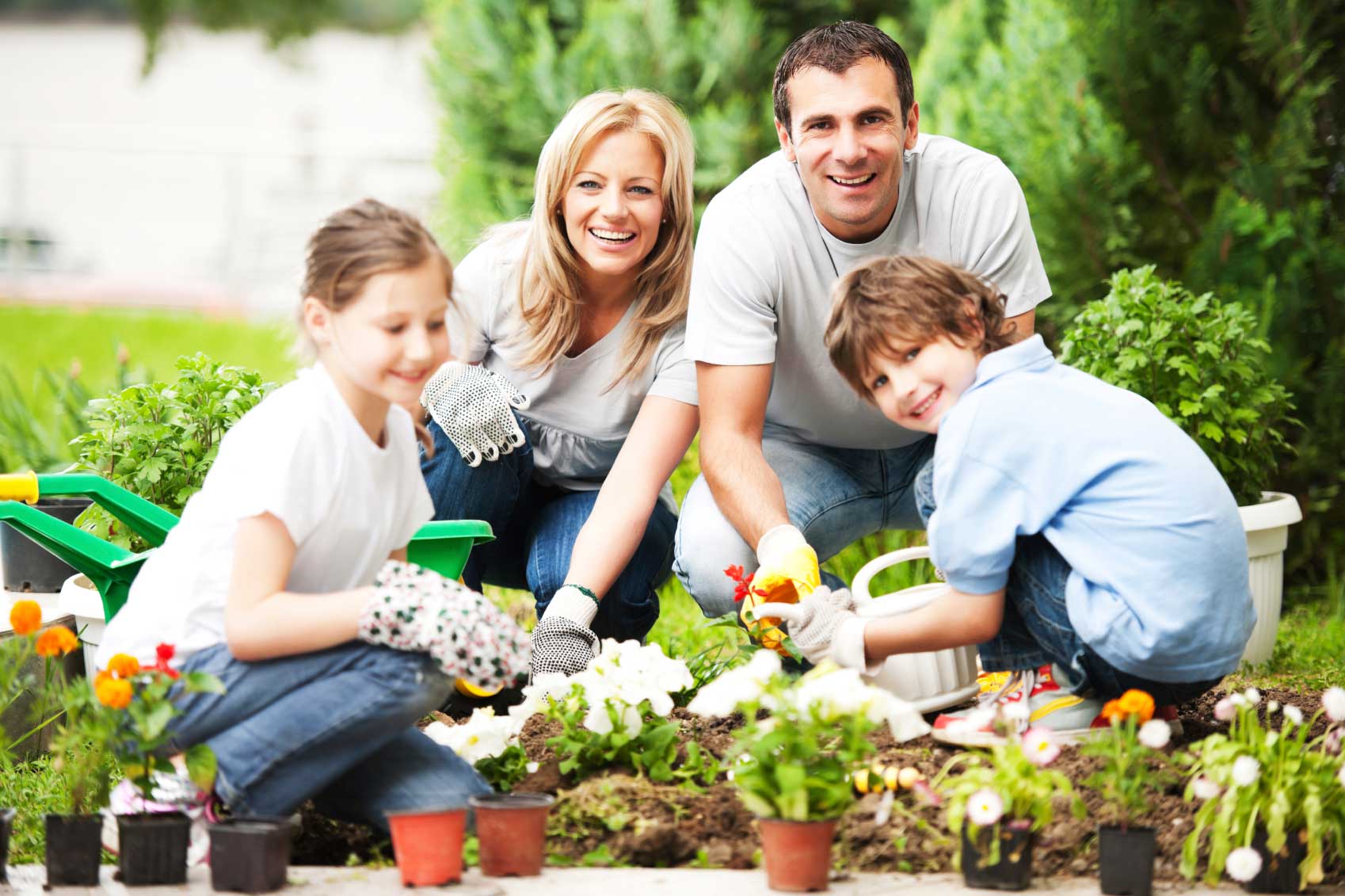 Gardening activity is not just restricted to adults. It is a great fun when children are involved. Children are completely enthralled by planting and caring for the growth of their plants and watch them for weeks. Those children who could not focus for more than a minute on other jobs are completely engrossed in the gardening activity. Children are really excited to watch their efforts flourish; seeds they sow, when are on the verge of growing up as a plant or tree. This is one of the best ways to make kids learn how and on what plants survive and so does the same relates in practical life.
Learn and Grow:
Observe the Growth- Gardening teaches children a lot. You get to tell them the detailing of the plants' growth. They should be encouraged to water the plants regularly so that they grow under the keen observation. This will make kids relate the process in their lives too, and imbibe the concept of caring in their minds.
Be Patient- When plants grow, it takes time. This will help kids learn the art of being patient. Apart from other things, it is important to give plants time to grow. This will help children learn to be patient in life to achieve something bigger.
Bring Elements Together- It is fun to watch how different elements come together to make up one whole body. It is fun to explore various facets of environmental and gardening support to nurture the plant. Children anticipate their future with the help of various other practical factors going hand in hand and so it could be a great practical lesson.
Tools- Gardening tools are used to shape up the plants. It is fun to let the kids try out their hand in cutting and shaping plants under your guidance. They will love to put in efforts to let their work look more beautiful. This will help children learn that anything which is made up with efforts can be taken to perfection with proper finish and finesse.
Handle with care- Seeds that pop out of the plants after a relative period of time, are very delicate and subtle. They are to be handled with utmost care or else they die off and the hope of a new plant dies off with it too. It is fun to see once children are made aware of this fact how much determined they turn just to see the seed plunge into a beautiful fresh new plant.
Stimulate Senses- Gardening is the best skill to develop physical skills in children. They master the coordination between hands and eyes and motor skills. Distinct senses like sound, sight, touch, smell and taste are stimulated as children love to explore all these out of fascination in the gardening process.
So do not stress. Sit back and relax to watch your children learn and enjoy with both, you and nature. Knowledge is fun only if learnt naturally!