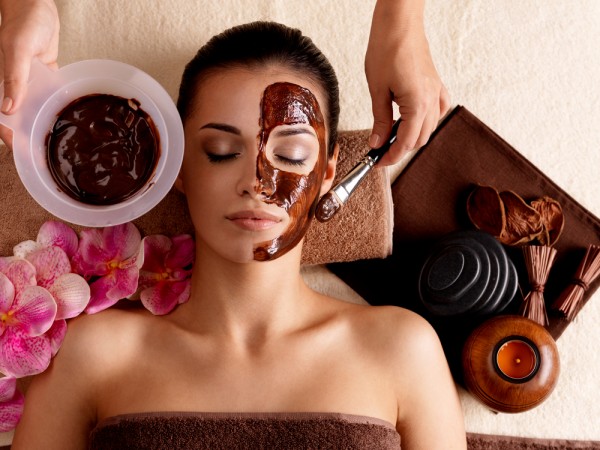 All of us love our chocolate. If possible we'd use it as an ingredient in each and every product that we use. The best part is that chocolate contains lots of antioxidants that come from the polyphenols that is present in cocoa beans.
Nowadays all the spas are offering so called luxury spa packages that include chocolate wraps, scrubs, packs and even chocolate cleansers.But of course theses luxury treatments cost a bomb and are not in everyone's league.
So if you are craving a luxury treatment at the comfort of your own home, why not make your own chocolate face mask at home.
Here is what you need:
Dark Cocoa Powder – 1/3rd Cup
Honey – 1/4th Cup
Fresh Cream – 3Tbsp
Oatmeal – 2Tbsp
How to make the Chocolate Face Pack?
Simply mix all the ingredients together till they are all blended together.
If you feel the mixture is too thick, you can add a teaspoon or two more of cream or honey.
Apply on your face and wash off after it is dry.
Chocolate along with the other ingredients will leave your skin looking soft and supple, especially since contains cocoa butter and Shea.
So indulge in this luxury face pack and fee on top of the world. It does every woman a bit of good to pamper herself every once in a while.
Zubina
Zubina is someone who believes in "women supporting women" and women empowerment is her ultimate motto. She holds a master's degree in public health and has a firm belief that mental health is as important as physical health. She loves playing with words, therefore she started her career as a writer who comes up with blogs that can help other women who are suffering physically and mentally. Ashley loves learning about several different health issues, hence you can find solutions for almost all the problems in her blogs. Have a look at her blogs and you will love them for sure!
Related posts