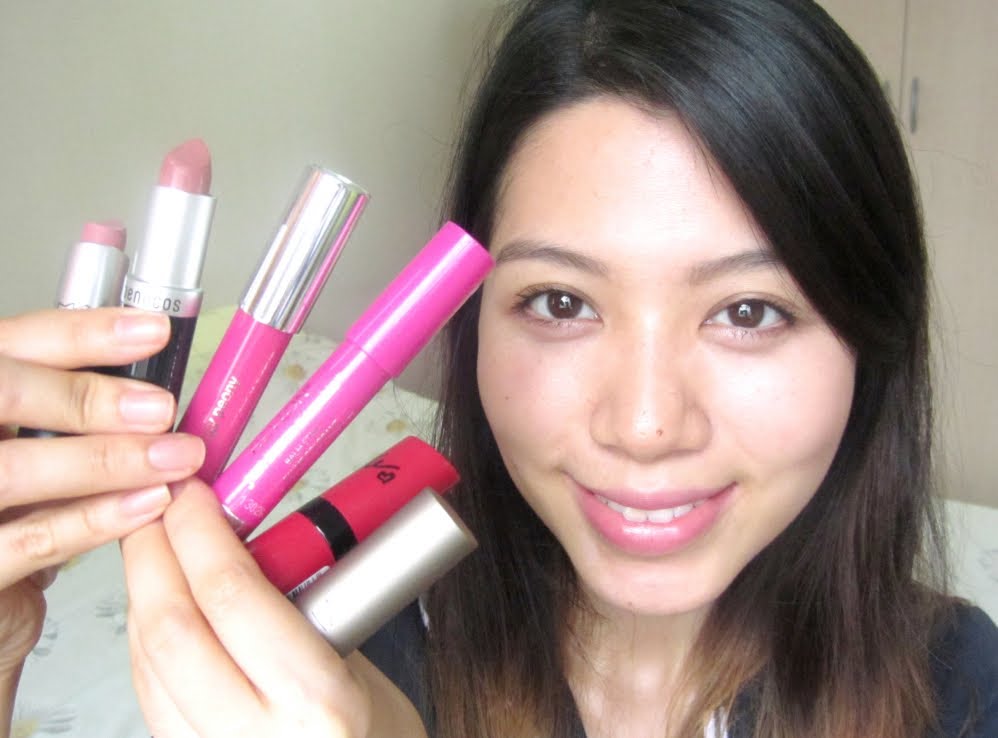 A lot of people have started using organic natural lipsticks. I was wondering why this sudden shift until I stumbled upon the fact that apparently the ones that contain chemicals are harmful to our bodies and unsafe if consumed.
Since lipsticks are always on our lips, we can never be sure of the fact that these chemicals are consumed by us by mistake.
So switch over to organic is my advice to all the women out there. When wonderful organic varieties are available that give the same effect as the chemically produced ones, why settle for something that might harm us in the long run.
Here is my list of the best organic and natural lipsticks of 2015:
1. Llia tinted lip lipsticks and lip conditioners
This makeup brand is made from all natural ingredients that include Cocoa Butter, Candelilla Wax, Grape Seed oil, Sesame Seed oil, Beeswax, Jojoba Oil and many more natural organic ingredients.
It is available in 20 shades and hydrates the lip along with giving it the color shade you desire.
This brand formulates organic lipsticks , lip conditioners, lip crayons and glosses with 85 % bioactive ingredients. So do try them.
2. RMS Beauty Lip to Cheek
This is a little different from traditional lipsticks, as it comes in a small pots or jars and can be used for not only the lips, but the cheeks as well.
It is made from natural organic ingredients that include Beeswax, essential oils and flower essences, and natural waxes too.
3. Jane Iredale Lip Fixation
This lip product is a two in one usage product. It contains both a lip stain and a lip gloss.
It is made from completely natural ingredients. It lasts longer than other lipsticks because of the dual nature of the lip product.
4. Bare Minerals
This organic brand name is popular all across the globe. It is made with organic raw materials that include antioxidants and even minerals that nourish your lips.
5. Josie MaranArgan Lipstick
This is a luxury organic natural lipstick that is eco-friendly. It contains argan oil that replenishes the skin of the lips that keeps it moist and supple.
6. Ecco Bella
This is the best organic lipstick that I have come across. It is free from chemicals, glutens, dyes and other preservatives that are actually harmful.
This lipstick is available in different colors and keeps your lips safe and clean.
7. W3II People Nudist Color Balm Stick
This lip balm stick nourishes your lips with organic omega oils and aloe and keeps it smooth and supple, along with tinting it with wonderful colors that you can choose from.
So switch to organic and protect your body from unwanted harmful chemicals.