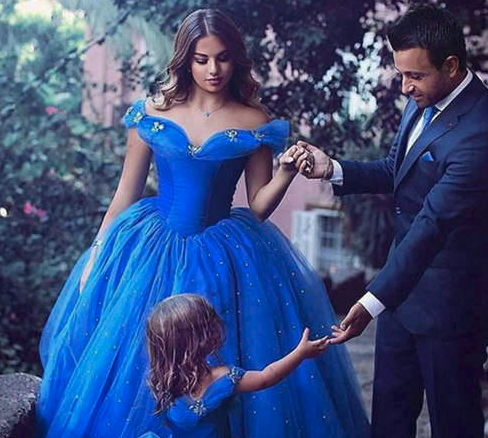 It's the dream of every woman to walk down the aisle in a breathtaking white gown that'll make her groom's heart melt. While the wedding rituals have changed over the years, one tradition that still hasn't gone through a makeover is getting dressed up in a white gown. But, do the women of today still stick to it? Don't they deserve to be draped in exotic colors and alluring hues? After all, it's their D-day and have every right to don the hue they love.
Grab the scents of Lavender

Lavender
An absolutely eye-pleasing marvel, never let go of lavender for your upcoming wedding. With lace scallops and a well-flared gown embracing your curves, this color will sure elevate that Disney princess picture you are trying to paint.
Shine in yellow

Shine in yellow
Colors like yellow are often kept far away from bridal attires. Leave alone the judgmental arguments and stun in a yellow long line dress on the special occasion. Simple, sleek, and supreme, this color sure makes heads turn.
Straight from the skies

Straight from the skies
Pastel shades have started making their way into wedding gowns and in no way we're going to ignore it here. Adorn a Cinderella-inspired gown with loose curls and a floral headband. We're sure you can't wait to bowl over the crowd with this one.
Lush in green

Lush in green
Completely out of the box, though green bridal gowns are still not chosen by many, has all the potential to soon make a striking impression in the wedding industry. Simply look at how romantic the couple in the image looks in their very own world.
Bold and bright in red

Jewel tone
Romanticize your wedding gown in this jewel tone and you're all set to make jaws drop. Exquisitely unique, red will never let you down. Tie your hair into a bun, and let the diamond danglers speak your elegance.
So, what are you waiting for? Get over the whites, slip into the colors of your choice without much thought. At the end of the day, standing out is better than blending with the crowd.
Nithya
A proud homemaker and a freelance writer, Nithya strives to make every woman's life beautiful through her words. Her blogs are drafted in such a way as to help the gorgeous women out there with every aspect of life like introducing healthy foods, ways to relieve physical and mental stress, travel tips, makeup tutorials, self-care ideas, productive work options, etc. An author you wouldn't regret following simply because of her love for women's wellness.
Related posts