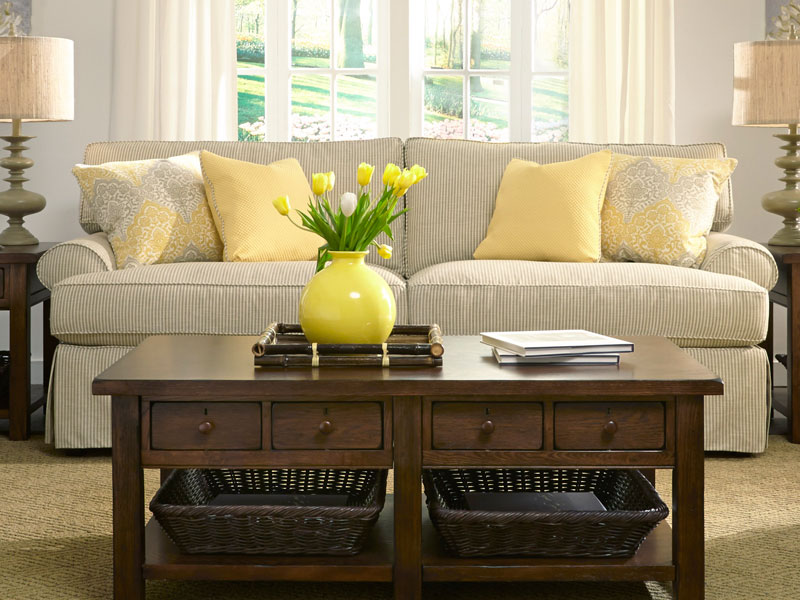 Every household has a sofa. The market is flooded with tons of sofas to choose from and the task can get quiet confusing. Some are only good to look at and won't give any comfort if sat on. Others are not suitable for households that have toddlers as they can get spoilt easily.
Here are 5 tips to help you select a sturdy sofa that won't have to be replaced for a long time.
1. Frame
The frame is the most important part of the sofa. Check which wood the sofa is made from.
Select a wood that is made from a hard wood and not a soft wood. Soft woods will not last long and might wobble after a few years. Make sure the frame is not made from plastic or metal as it can break easily.
2. Joints
Make sure you buy a sofa that has joints that is made of sturdy materials like wood, metal or brackets. The joints should not be just put together with glue, staples or nails.
3. Springs
Make sure you buy sofas with springs that are heavy. If they are not heavy then over time, you will start feeling them when you sit on the sofa. The best option that you can go for is the 'eight-way hand tied springs' that cost a bomb but are worth every penny.
4. Filling
Polyester fiber is inexpensive but flattens quickly. Another option is polyurethane that is low on cost but can feel hard over time.
Natural goose and duck feathers again are the most comfortable but will easily clump. High resilient foam is the best option but is very expensive, though it offers both comfort and lasts long.
5. Fabric
The thicker the fabric the better it is. Sofas need durable fabric. Cotton and linen are winners but do check their weave count.
Another fabric that is gaining popularity is leather fabric. It not only lasts long but is easy maintenance. Blends of synthetic and natural fibers are cheaper and long lasting options.
Don't forget to check the coloring of the fabric in daylight and indoors.
Zubina
Zubina is someone who believes in "women supporting women" and women empowerment is her ultimate motto. She holds a master's degree in public health and has a firm belief that mental health is as important as physical health. She loves playing with words, therefore she started her career as a writer who comes up with blogs that can help other women who are suffering physically and mentally. Ashley loves learning about several different health issues, hence you can find solutions for almost all the problems in her blogs. Have a look at her blogs and you will love them for sure!
Related posts