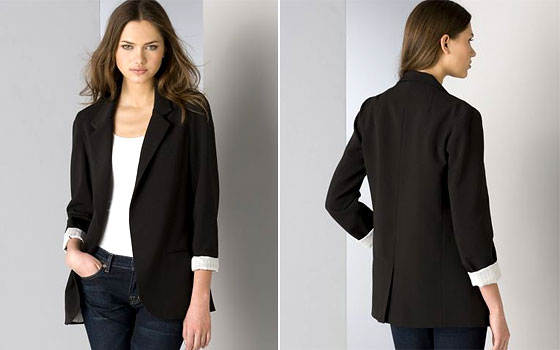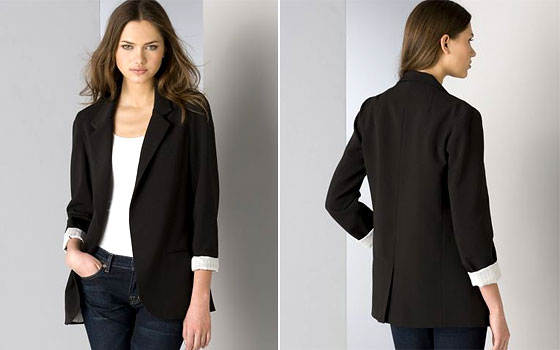 There is few style staples that are must have for every woman. They should not only be stylish but also highly versatile. Few basic things can help you modify your wardrobe and come up with excellent ensembles that will keep you center of attraction in every event and party. These pieces can be mixed and matched thereby creating an allusion of enjoying a huge wardrobe.
A body hugging sheath dress
This dress can help you whenever you are not certain what to wear for an event or a happening party. This dress can be clubbed with a short cardigan or a wrap during winters. The dress must have a classic look and it should have the ability to allow multiple variations. A broad waist clinching belt can add the glitz and glamour to the dress. Depending on your taste, you can go for a chunky or a skinny piece. The dress can be layered using mock neck or turtle neck underneath.
A Black Colored Cardigan
A cardigan, preferably in black color can go along with any dress. Whether it is a top with jeans, or a short skirt or a dress, it will look lovely. It will add style to a dull and non decrepit dress. It can also be combined with slacks. If the cardigan is high in quality it can be worn along with a little cocktail dress. In chilly winters, it will keep you relatively warm. Cashmere sweaters are available in high quality which is the best piece that you can have in your wardrobe.
Blazer
If you want your wardrobe to transcend from a simple collection of clothes to a polished and sophisticated assemblage, you need to have a blazer. For basic dressers, this piece can help a lot. You will simply look well put together, perfect for any occasion, whether formal or informal. It can be worn along with jeans, a fitted top and boots. The blazer completes the look perfectly. Also, blazer is one piece of dress that goes well in any season and every reason. It never goes out of style. Get a good fit and you will be ready to hog the limelight with your subtle charm.
Washed Jean
Jean is also an all time favorite when it comes to style clinchers. A skinny jean along with knee high boots looks absolutely stunning. Jeans are so much in rage that people prefer to wear them in even formal parties. The cut of the jeans must be chosen according to your built. It should highlight your strong points and shadow those parts of the body that you would like to hide.
Colored leggings
Leggings in different colors can add a dash of color to a dull colored shirt or top. If multicolored accessories are worn with them, they offer a happening look. There is no dearth of styles, colors and textures available in this simple piece of cloth.
The above mentioned style staples can keep you stylish and chic all round the year without investing much in expensive clothes.
Related posts