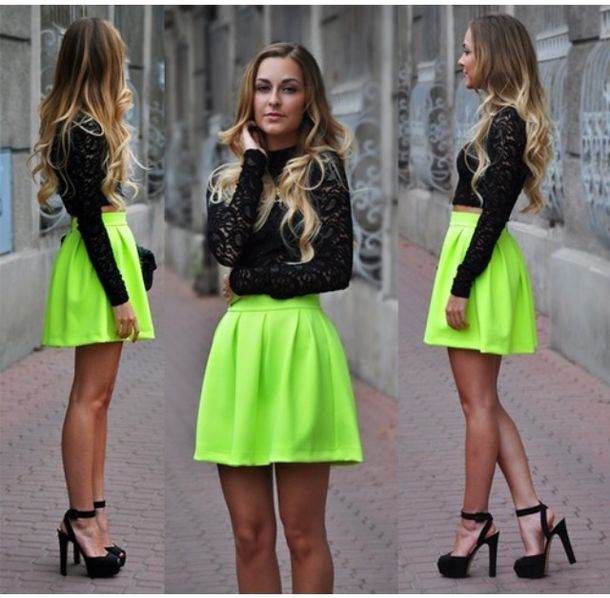 Right from footwear to lingerie, neon is everywhere. Bright, striking, and alluring, neon is everything a fashion enthusiast could ask for! But, where does this attention-seeking color fit into our everyday lives? Wouldn't it be too much of a statement to wear it to a mall or a cinema? Of course, not! This is an era where everything is fair in love and clothing. Leave those judgmental thoughts behind and get grooving in the season's most-exciting color.
1. Neon belted jacket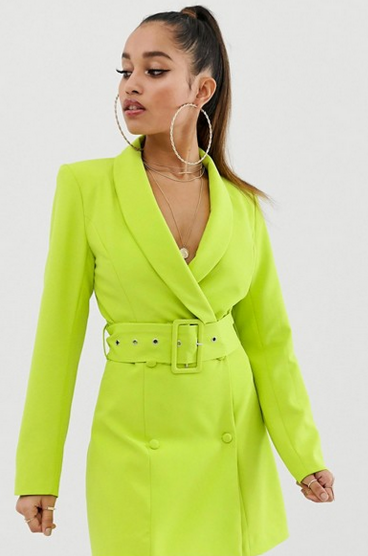 Might sound a bit weird in the summer, but a belted jacket is one of the funkiest choices when it comes to neon outfits. Pair it with black leggings or try your hands on printed tights to complete the look. And of course, opting an 'Ariana Grande' ponytail to complement the outfit is the best thing you'd do in ages.
2. Turtle neck tshirt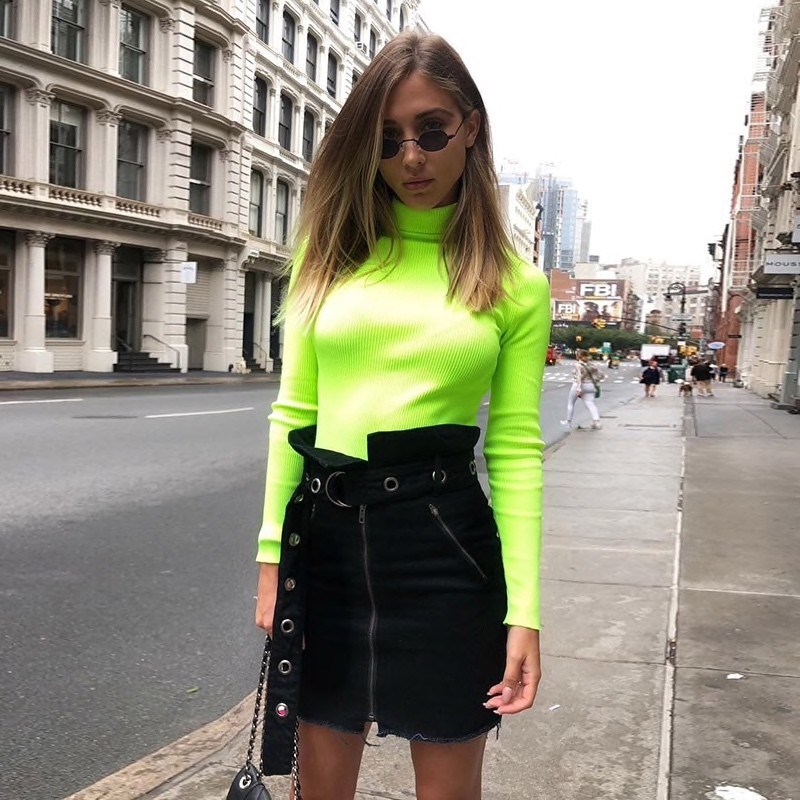 Uff! Simply imagine the swag your look will ooze when you pair a neon turtle neck tee with a leather skirt. Not only does this define your curves with a dash of electrifying charm but also will makes heads turn as you walk down the lane. You could also choose a sleeveless button-up shirt to add a bit of innocence to your street-style avatar. And hey, don't forget those thug-life shades!
3. Neon pleated skirt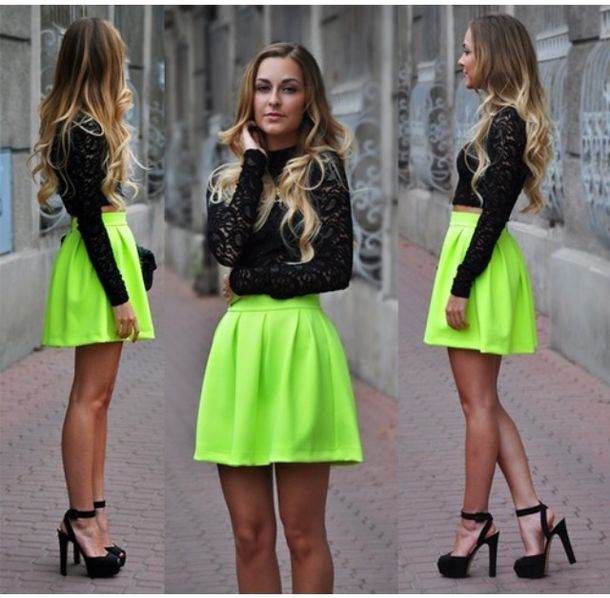 Trust us, this look is going to make your ex go nuts. Neon pleated skirts showcase a killer attitude along with being super-cute. Get it stitched from a local tailor as it might be a bit hard to find these online. Forget not to strap those black stilettos coz a little heels ain't bad for the attitude, after all.
4. Neon trousers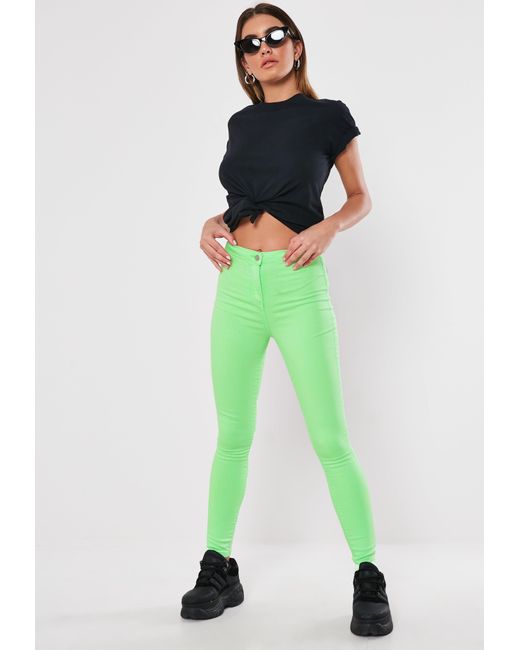 Well, it unintentionally turned out that most of our neon clothing options come with a tinge of black. Here again, it is black that complements this tomboyish neon avatar. If leggings or tights seem too flashy to flaunt, opt for neon denims to stay subtle without going overboard.
Life is too short to wear boring clothes. Ponder no more about vibrant colors and funky outfits coz we are what we wear and it's gotta be out of the world.