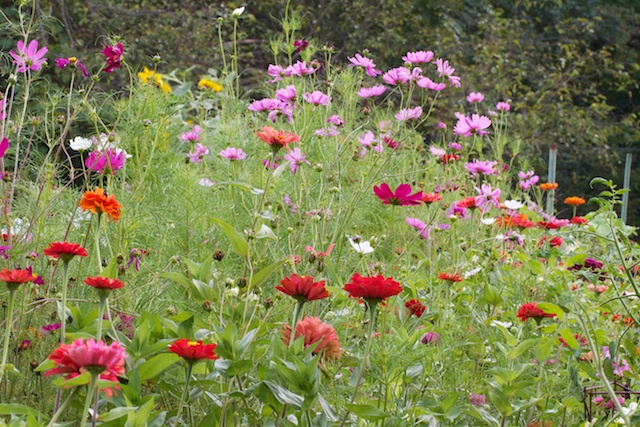 3 Steps to a Cutting Garden
Rasha Ashraf
0
1 min

read
669
Wouldn't it be nice to have access to flowers anytime you please? Do you often have to shell out hundreds of dollars a year to gift flowers to others on various occasions? The simple solution to this problem is to grow yourself a cutting garden, where you can have flowers in your backyard all around the year.
Step 1: Decide what you want to plant
DO a research on the flowers that you want to grow. It is preferred to grow flowers with long stems so that it is easy to make flower arrangements.
Don't forget to plant flowers of different seasons so that your garden with have flowers all-round the year for you to cut.
Step 2: Choose a spot to have your garden
Select a sunny spot for your garden, as most flowering plants need sunlight. Space the plants properly so that the garden comes out all organized, almost like a vegetable garden.
Step 3: Prepare the area to be planted
The most important step in any garden and planting is to prepare the area and the soil for planting. The best way to prepare the soil of flowering plants is to mix it with organic waste well and then plant as usual. If the soil in the area in not good, you can supplement the existing soil with soil purchased from the store.
So now that you have planted flowers for a cutting garden enjoy gifting your own flowers and adorn your own house with them.
Related posts