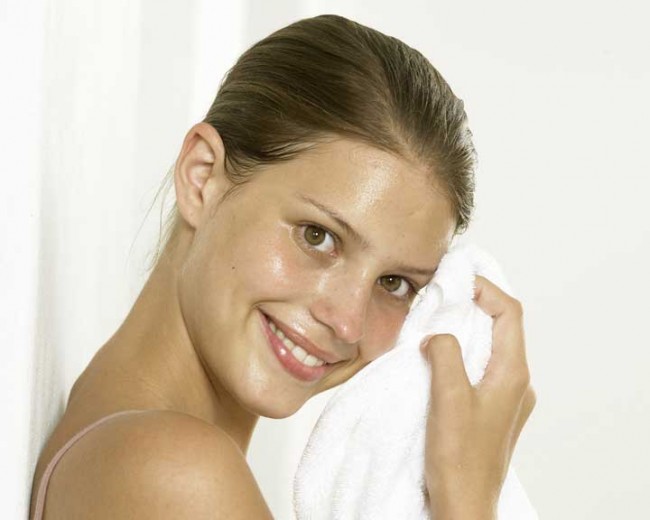 Oily faces are always at risk of having pimples pop up all over. You never need to tell people when you have oily skin. Most people who have oily skin carry a shine on their faces.
However, there are some mistakes made by people who have oily skin:
1. Removing all the oil
When you have oily skin, all you want to do it get rid of all the grease and have your skin feel all dry.
People who have oily skin generally pick up products with alcohol in them that strip the face of all the oils.
So what happens in this case is that the body thinks that all the oils are absent and results in the over production of oil and making it oily all over again.
2. Over applying moisturizer
After washing the face, the skin will feel dry and tight for a few minutes.
Wait till this feeling disappears completely before you apply the moisturizer, else you will think that your face is dry and over apply the moisturizer.
So when you apply the moisturizer immediately after washing your face, you apply excess moisturizer and even your face produces oil in your face, so that you land up with excess oil.
3. Using the wrong cleanser
There are tons of cleansers available in the market. Not all are suitable for oily skin.
People with oily skin should avoid using face washes with oil in it or cream based ones. Instead buy a foam based cleanser that won't strip your face of its essential oils.
Remember to check the ingredients of products that you apply on the face. Use products with salicylic acid and not glycolic acid, so that the oil doesn't just spread to the face but instead just gets the excess oil removed.
Zubina
Zubina is someone who believes in "women supporting women" and women empowerment is her ultimate motto. She holds a master's degree in public health and has a firm belief that mental health is as important as physical health. She loves playing with words, therefore she started her career as a writer who comes up with blogs that can help other women who are suffering physically and mentally. Ashley loves learning about several different health issues, hence you can find solutions for almost all the problems in her blogs. Have a look at her blogs and you will love them for sure!
Related posts