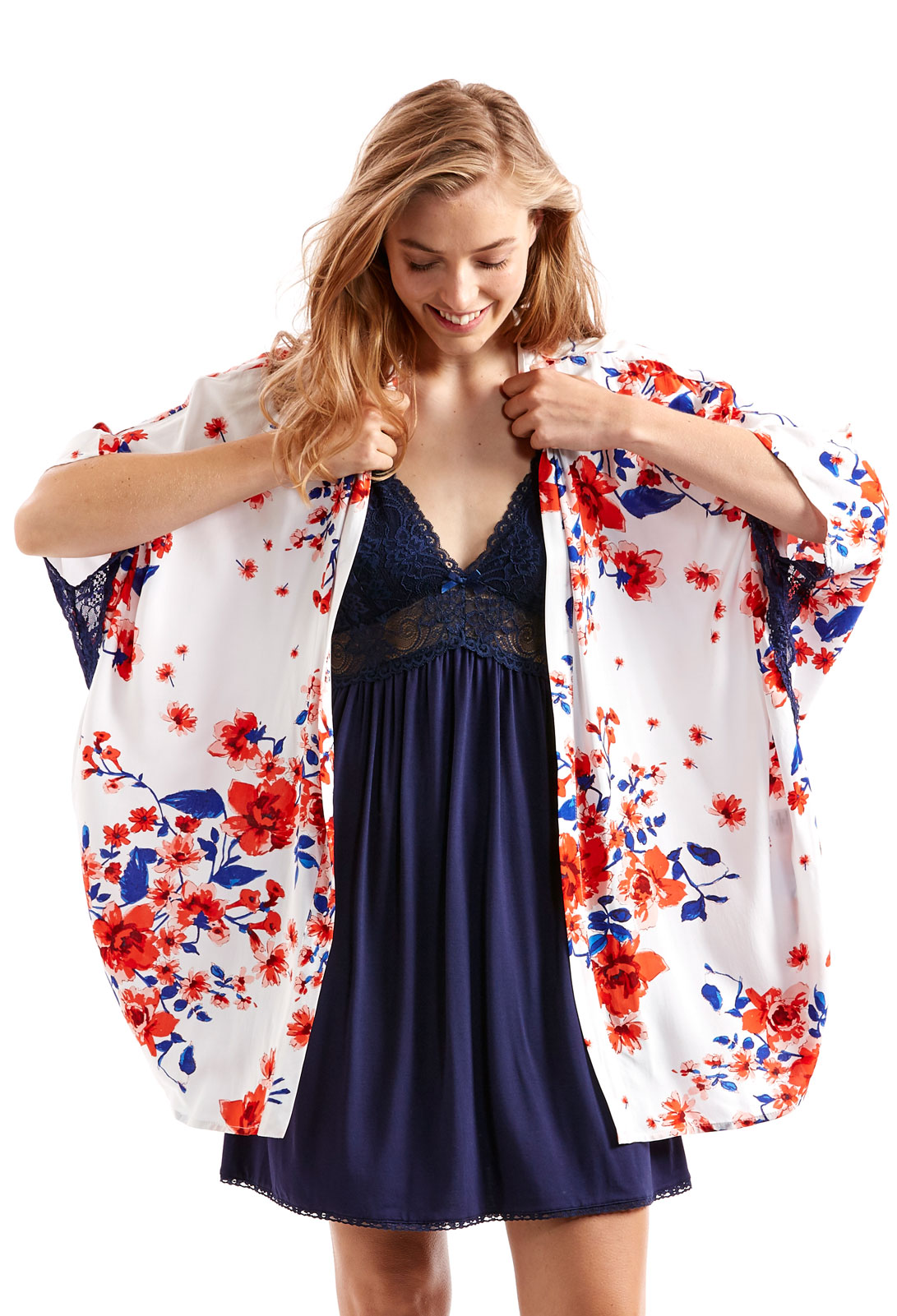 Layering has always held its special spot when it comes to creating a fashion statement. Right from scarves to waistcoats, there are several items of clothing that are used to flaunt a look that stands out from the crowd. Similarly, shrug is one such styling accessory that has been gaining all the attention in the recent times and here we are with 3 fun ideas to style it. And hey, it's all about florals today! So gear up and give it a read!
1. Shrugs and shorts go hand in hand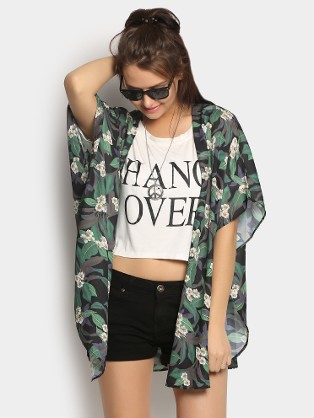 If you are up for showing off some skin in a pair of shorts, do not forget to carry a shrug along. Remember that a floral shrug, a round neck Tee and your favorite denim shorts can make a deadly combination. This is the best way to combine both the free-spirited soul and the girl-next-door look flawlessly. Keep your outfit simple and plain so that you can play with the colors on your shrug.
2. Senorita Styling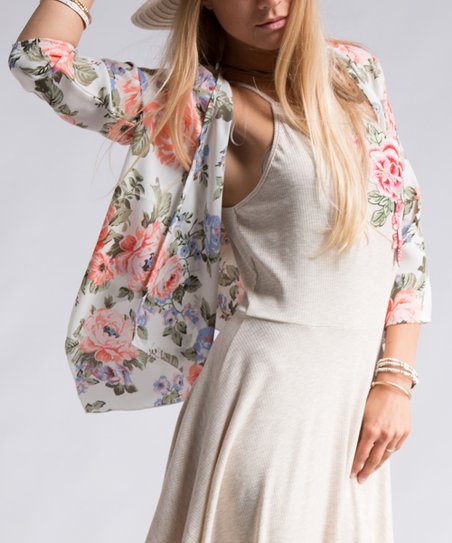 Bring on some Spanish accent with this lovely look straight out of the spring. Skip those endless DIYs to renew your old spaghetti dresses. Simply grab a floral shrug to give life to that boring outfit of yours. Sounds economical, doesn't it? But, make sure you choose large floral patterns so that the whole look is as lively as the one in the picture. Forget not to accessorize with a few pearl bracelets.
3. Think out of the box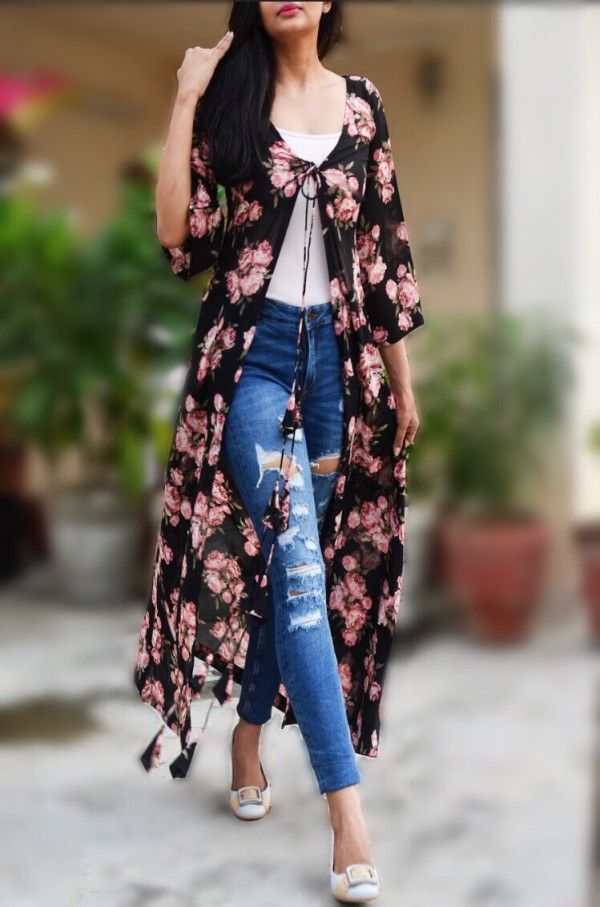 Not many of us experiment with long shrugs, do we? While it is quite tricky to flaunt a piece of clothing like this with your regular outfits, it can elevate your look to a whole new level. This picture above is a classic example of how to make the best use of a long floral shrug. It's well and good if you choose ripped jeans; however, a regular pair of pencil fit denims can also do the magic. As far as the footwear is concerned, go for loafers rather than flats or stilettos.
Step out of your comfort zone; try newer styles for life is too short to remain conservative.